Eucalyptus and Spearmint Fragrance Oil – Fragrance Oil Spotlight
Eucalyptus and Spearmint Fragrance Oil from Nature's Garden is a potent, invigorating blend of sharp mint and bright citrus notes.  This herbal scent is a clean, uplifting blend that will give a noticeable boost to your scented products!  Eucalyptus oil has long been used in personal products due to its poignant aroma.  Deodorizers, food supplements, sweets, cough drops, toothpastes, and decongestants have all benefited readily from the use of eucalyptus oil (although our fragrance cannot be used internally).  Spearmint oil has also seen many uses in personal products.  Oil of spearmint is frequently used as a flavoring for toothpaste and as a confectionery (although our spearmint fragrance oil cannot be used internally).  It is also added to shampoos and soaps to give an aromatic boost.  Both of these scents on their own have been utilized due to their aromatic properties, and now the scents are combined to create a perfect stimulating blend!  Eucalyptus and Spearmint Fragrance Oil is the perfect addition to your clean-smelling product line!
What Does Eucalyptus and Spearmint Fragrance Oil Smell Like?
Eucalyptus and Spearmint Fragrance Oil from Nature's Garden is an invigorating herbal blend that combines mint notes of eucalyptus and spearmint with fresh citrus lemon, lavender flowers, and a hint of sage.
Top Notes:  lemon, orange
Mid Notes: eucalyptus, spearmint, parsley, lavender
Base Notes:  soft woods, sage
How Do Our Customers Use Eucalyptus and Spearmint Fragrance Oil?
Room scenters can incorporate this herbal fragrance oil up to 50% in delightful scenting recipes such as Smelly Jelly air fresheners and room sprays.  Aroma beads can also be created with this scent, giving your living space a noticeable boost!  Homemade candles and wax tarts can be made using vegetable wax or paraffin wax and will perform wonderfully when this fragrance oil is used.  The recommended maximum usage is up to 10%.  This fragrance oil performs perfectly in Joy Wax, Pillar of Bliss Wax, and Wow Wax.  It will also perform well in soy wax.  Add some charm to your candles by adding a splash of color!  We recommend 3 drops of green liquid candle dye per four pounds of wax, or you could shred a small amount of green color block into your melted wax.  Remember, never use crayons to color your wax as they will clog your wick.
Eucalyptus and Spearmint Fragrance Oil is a fantastic scent to add to your bath and body products!  Bath gels, bath bombs, and bath oils were found to perform well with up to 5% of this fragrance oil added.  Homemade soap makers can use up to 5% in cold process soaps or melt and pour soap recipes.  Our Cold Process Soap Testing Results have shown that soaps that incorporate this fragrance experience very slight acceleration.  This soap experienced no ricing, discoloration, or separation.  Cured soap had a scent that was nice and fresh, and very strong!  Give your soaps a boost by adding green soap dye to your products, in the amount of your liking.
Customers can incorporate our Eucalyptus and Spearmint scent into a wide variety of products.  Homemade perfumes and body sprays can be created using up to 5% of this green tropical fragrance.  Customers also make their own lotions with a maximum of 5% fragrance oil,  and household cleaning supplies with a maximum of 5% fragrance oil.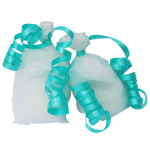 Looking for a wonderful way to enjoy this refreshing fragrance?  Check out our free recipe detailing how to make a Refreshing Foot Soak.  Let us know how it turns out!