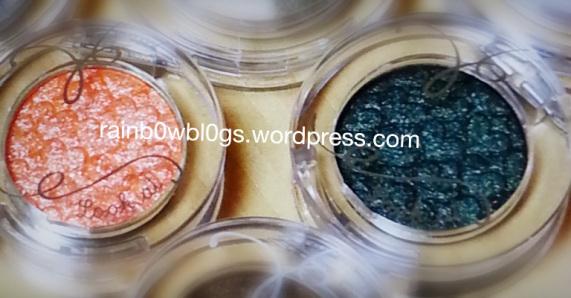 Hi friends,
Has anybody ever tried these two colors from Etude House. I would love to read your reviews on these single eyeshadows.
Actually I want to buy a dark green shadow but I always find khaki shadows in almost every Korean brands. I saw this color somewhere and saved the picture. Now I want to read your reviews so I may go and buy this color. @@
Please recommend me other Korean brands which offer similar shadow colors.
Thanks for sharing your reviews and suggestions ~ ^^ ♥
Filed under: Beauty, Cosmetics, Etude House, K-Beauty Brands Tagged: etude house, green shadow, orange shadow, single eye shadow