Ok, I am horrible with holiday cards... Just horrible. Some seasons, I get them out. Others, I just can't be bothered. I think I'm usually SO happy for a slower season, the last thing I  can picture myself doing is crafting cards... Another paper project? Really? I do understand that I'm missing a great opportunity though and my goal is to get better. Making a promise to myself to plan (and produce) some nice cards in 2013.
In the meantime though, I found some very inspiring work on Etsy and I always like to promote and share. This treasury list boasts vintage, photo-based and embellished work. Really beautiful and I hope you enjoy it. Have great,
short
weeks everyone!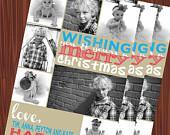 Christmas Cards- Photo Cards...
MimisDollhouse $7.50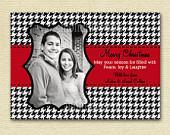 Mod Simple Houndstooth Chris...
MommiesInk $12.00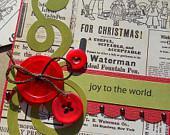 Holiday Card with Matching E...
SewColorfulDes... $4.25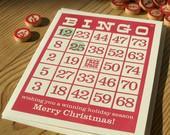 vintage bingo holiday card
afavorite
$5.00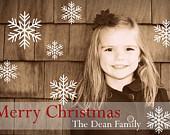 Custom Vintage Style Printab...
applejackdesig... $12.00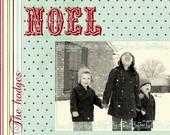 Vintage Noel Custom Holiday ...
applejackdesig... $12.00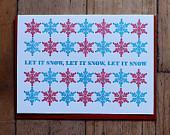 BOX of 6 let it snow holiday...
dutchdoor
$16.00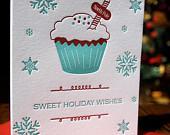 Letterpress Cupcake Holiday ...
kissandpunch
$4.75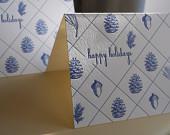 HOLIDAY SALE - Letterpress H...
hutchvintage $15.00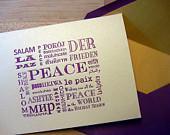 Letterpress Holiday Cards
PurpleInkPress
$2.00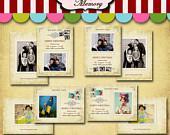 Christmas Card Templates - H...
GloriousMemory
$12.00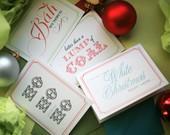 Scrooge Holiday Card Set
FoglioPress
$15.00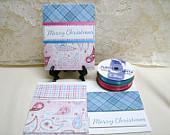 DIY Merry Christmas Cards in...
thesleepingpri... $6.00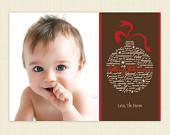 DIY Printable Holiday Card -...
konadesigns
$12.00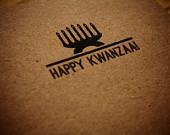 recycled brown bag happy kwa...
bacidesigner
$4.00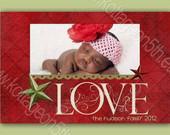 CLOSEOUT - LOVE - Merry Chri...
kottageon5th $13.00                            Treasury tool by
Red Row Studio
.