Even though Argentina is known for its food culture and delicious food, I hear most of the foreigners living or visiting Buenos Aires, including myself, are missing diversity of the food which traditional Argentinian cuisine doesn't have, and I guess I don't even need to mention the lack of spices. If you are one of those who wants to taste a bit of heat in your dish or are simply looking for some playful flavors, I have good news for you; there are options!  The Buenos Aires food scene is not all about good meat, empanadas and pizza, as most of the people think it is. There are a variety of ethnic foods that can give you a taste of spiciness and even a bit of heat.
First of all, every food lover who passes through Buenos Aires should visit China Town in Belgrano, where you can find a variety of Korean, Thai and of course Chinese cuisine. Most of the China Town restaurants can be considered average to good Asian food, but my recommendation must be Siempre Verde on Arribeños street. It is a very good Taiwanese vegetarian restaurant for the asian food lovers who would prefer to have a touch of heat in their plates. I should also need to mention the good, cheap street food around the neighborhood where you can find a bunch of small shops to have a taste of Chinese fast food.  And for the ones who enjoys cooking at home, do not worry, there are couple of big Chinese supermarkets where you can find almost every ingredient you might need.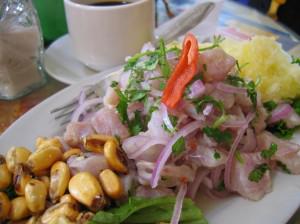 Another neighborhood with excellent spicy and ethnic food is Abasto, not the shopping mall itself but around it there are lots of small Peruvian restaurants. Some of those restaurants looks even a bit scary from the outside I must say, but don't judge a book by its cover, there are really good and cheap options. My pick would be one of the nicer options, 
Mamani
on Agüero street, but compared to other restaurants in the city it's very reasonable
.
I need to warn you about the portions, because they are huge! My recommendation would be to go with friends to share that deliciousness. Another Peruvian restaurant option is
Chan Chan
in the Congreso neighborhood, and if you are into Peruvian cuisine, it is a must go place with lovely and cosy atmosphere.
Of course Palermo and Villa Crespo have good options for spicy food, where you can find Middle East/Armenian, Indian and Mexican restaurants. A down part will be the more expensive prices in the touristic areas, but most of the time it worth it. A good example is Sarkis, the best Armenian restaurant in Buenos Aires! It is always packed so I would recommend you to make reservations beforehand.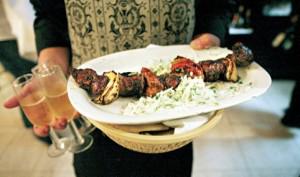 On the other hand, Indian food here is not really Indian food, and even if you insist on having your curry spicy, it will not be. However there is an option to have a taste of Indian curry and good beer, called
Bangalore
 in Palermo Hollywood. The place can be defined as a hybrid between an Indian restaurant and Irish pub with creative snacks, imported drinks and good music. In Palermo Soho, 
Quimbombo
is another fun restaurant with Indian influence.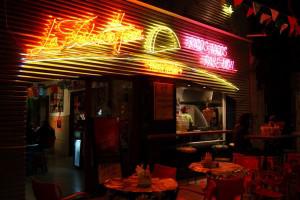 To have a taste of  Mexican food, I would recommend you to try 
Xalapa
 on El Salvador street. It is not as spicy as it should be, but I would still consider it to be good Mexican food. Finally if you are craving for some tacos, 
La Fabrica del Taco
 (Gorriti 5062) is a very fun and good option.  They have variety of excellent tacos and interesting Mexican drinks.
Now that you have an idea where to get your fix, you can spice up your stay in Buenos Aires! Enjoy!