Ethicare Remedies has been a part of our daily lives for a while now. Their innovation, superior quality and affordability have made them one of the most sought after brands in India today. Let's join our hands together to applause Ethicare Remedies on their journey.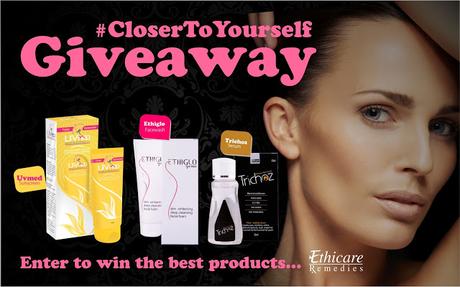 Here is the corporate video from the company and along with it the #CloserToYourself contest.
Rules of the #
CloserToYourself contest:
1.Like Ethicare Remedies on Facebook
2.Share the video link (
https://www.youtube.com/watch?v=p_PPODTHWPU&feature=youtu.be) 
on all your social media platforms with #CloserToYourSelf tagging me & Ethicare Remedies. Tag friends. 3 entries with maximum number of shares get awesome gift hampers from Ethicare Remedies.
Contest starts on 19th March and ends on 31st March. Winners to be chosen by the brand. Contest open to Indian residents only.