Courtesy of John Nyaradi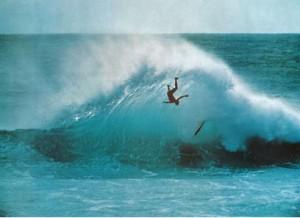 Stock Market Does a Header!
U.S. stock markets wiped out today on massively bad economic news.
The Dow Jones Industrials (NYSE: DIA) declined 279 points or -2.2%.  This was the worst first trading day of June since 1934. (See Stock Traders Almanac for more fascinating details about today's record setting action.)
The NASDAQ (QQQ) dropped -66 points or -2.33%
The S&P 500 (NYSE: SPY) shed -30.65 points or -2.28%
At Wall Street Sector Selector, we had a comforting day with our portfolios positioned in inverse ETFs and put option positions.
The economic and financial news was nothing worse than appalling for ETF and stock market investors.
May ADP Employment data came in with a gain of 38,000 private sector jobs versus 179,000 previously, and this number casts a dark shadow over Friday's all important employment report.
May ISM declined to 53.5 from 60.4, the lowest since the Lehman Brothers collapse in the autumn of 2009, and now resides perilously close to the 50 level which is the line in the sand between expansion and recession.
Moody's downgraded Greece to Caa1, with outlook negative, which gives them a historic chance of default at 50/50.
Current housing slump worse than Great Depression with prices falling 33% this time around compared to 31% in the Depression. (MarketWatch)
Treasury Department reminds everyone that August 2nd is the day the U.S. runs out of money and defaults if Congress and the President can't get together on raising the spending limit.
So it was quite a day, all in all, not to mention that Chinese and Australian PMI reports also showed declines.
QE2 is setting sail just in time for a major global slowdown, it seems,
Tomorrow we'll see the weekly unemployment numbers along with April Factory Orders.
Get our free newsletter here
Disclosure: Wall Street Sector Selector actively trades a wide range of ETFs and positions can change at any time.
Click here to learn more about John's book and for a free membership to Wall Street Sector Selector