For those of you who don't live, eat, and breathe academic religious studies, it's my duty to point out that the American Academy of Religion and Society of Biblical Literature (AAR/SBL) annual meeting begins this week.For those of us in the biz it's like the sun holding still at Makkedah as we try to prepare for our various roles.This year the conference is in warm and sunny Denver, so be sure to dress in layers.The meeting was held in Denver many years ago now, and I remember very little of it other than it being the year my final published paper from my Nashotah House days was read.Or started to be.
I don't know whether it was the altitude or the time of year, but I wasn't feeling well the last time we met in Denver.Although it may not show on this blog, I'm really into geology and the city has a great mineral collection in the Denver Museum of Nature and Science.I went out to look at the collection the morning of my paper and had the great embarrassment of being sick while in the museum.I went back to my hotel for a nap and when it was time to read my paper I had to excuse myself because running my eyes across the lines of text made me nauseous.Concerned-looking philologists didn't know what to do as I sat through the session with my head between my knees.That's how I remember Denver.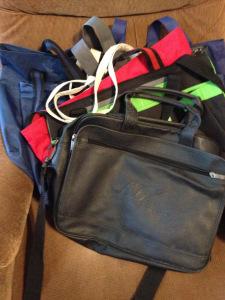 Perhaps this year will offer redemption.You see, it's very different attending the conference as the representative of a press instead of an institution.Your time is completely booked.People want to discuss their book ideas with you.For a few short days of the year you're one of the popular guys.But for me, there are colleagues from every stage of my career on hand.Not too many people from Nashotah House come, although there are more now than there were when I was about the only faculty member who went.I see those I knew from Oshkosh and Rutgers, Gorgias and Routledge.Those I knew as friends before we became professional colleagues.They're not after me to publish their books, and sometimes that's all it takes to make three days of popularity really count.Later today I'm off to Denver and I won't have time to see the sparkling minerals this time around, but hopefully I'll remember it more fondly when its over.