eSummit'16, the Entrepreneurs Fest, organized by will be held from 26th to 28th August, 2016. While 'Entrepreneurship' is growing to be one of the business world's biggest buzz words, the E- Cell at IIT Kanpur envisions a time, when youth will look up to the new generation of CEO's and entrepreneurs as their modern day rock stars. Join at IIT Kanpur for the 'Indian Entrepreneurship Summit' as they celebrate the spirit of entrepreneurship, understand its essence and witness the birth of a new India. Be at the helm of the startup revolution, know for yourself what entrepreneurship is all about. Workshops, talks, expos, competitions. eSummit'16 has got it all and more in store for you.
Get READY: Because there'll never be a better time.
STEADY up: Because this is the key.
START-UP!: Because that's what will count.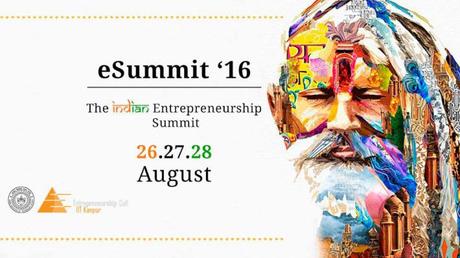 eSummit - 2016 - Entrepreneurs Fest - IIT Kanpur