There are a lot of misconceptions when it comes to estate planning. To clear some out, estate planning is not only for the wealthy or elderly community. There comes a point in life when it's important to start thinking about where your assets will go in the event of a tragedy. Estate planning is not about net worth, it's in fact about protecting the ones you love. With that said, consider meeting the best Denver estate planning attorney to create a plan that works best for you and your family.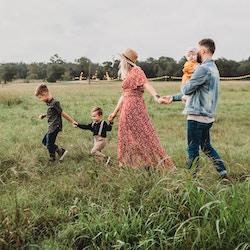 What is Estate Planning?
You may be asking yourself, "what is estate planning?". Believe it or not, almost everyone has an estate. An estate is comprised of your own properties including your home, car, investments, bank accounts, life insurance, furniture, appliances, and other personal possessions. Estate planning is creating a plan in advance of where and to who your personal assets will go to after you pass. This ensures that the people you wish to receive your assets will get carried out. 
Many people skip out on estate planning when it comes to financial planning. It can be a difficult and rather uncomfortable process to really think about what belongings will be divided after you die. However, there are more benefits to it and that's why it's recommended to start an estate plan
How to Get Started with Estate Planning
In most cases, an estate plan consists of 3 essential documents:
Will or Trust. This is a legal document that details who should receive what properties. It also details who will be the guardians if there are any minor children involved.

Power of Attorney. This document is pivotal; it allows you to designate who will make financial and medical decisions on your behalf if ever needed.

Living Will. A living will is a medical document that tells medical providers and family members what to do if there comes a time where you are in a vegetative condition and unable to speak for yourself.
What Benefits Are There?
Fortunately, there are plenty of benefits you could receive from a proper estate plan. Some notable benefits include minimizing taxes and legal fees. 
Avoiding Probate
Probate is the legal process that happens after a family member passes away. This process can get complicated and disputes over a standing will occur often. Other issues that occur with probate is the duration of the process which can become lengthy and inconvenient. The more assets there are, the longer the process may take. Also, the cost of the probate process can vary significantly, and in some cases, could be a percentage of an estate thus affecting the financial resources of the beneficiaries. Lastly, once an estate reaches a probate court, anyone can access the information, leaving no room for privacy. For these reasons, most people try to avoid probate as much as possible. 
Protecting Your Assets
The protection of your assets is another pivotal reason many people are gathering an estate plan. Going through the process of asset protection will keep your personal properties safe from anyone filing a lawsuit against you. The goal is to reposition assets out of creditors' claims.
Protection of assets can ensure that your family will have the financial means after a death.
Avoiding a Dispute
Overall, an estate plan can avoid a mess after you pass. The death of a family member is already a heartbreaking loss that can result in lifelong grief. Without an estate plan or a will, the division of assets can create disputes among family members, leaving no control over who or what the beneficiaries will receive. Instead, plan ahead to make it easier on family members as well as honoring your wishes.
Updated: