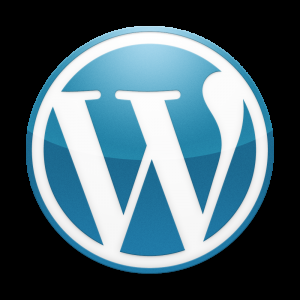 WordPress is so much more than just a blogging platform. What many people don't realize is that it can be an incredible content management system when you pair it with the right theme and right plugins.
Today, I'd like to share with you some of my favorite WordPress plugins, and in particular the ones that I feel are essential for musicians.
SHOWS – BandsInTown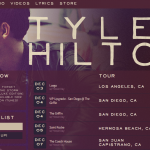 This is a great plugin for managing your tour dates. Once you've installed the plugin in WordPress, you just need to add the app to your Facebook page and you can add shows from there. It's incredibly easy to use, and offers you the option to automatically share and post new dates to your Facebook page. I personally turn this feature off, but according to BandsInTown it does increase engagement and improve your gig attendance so it's worth trying to see if it has the same effect for you!
MUSIC – Soundcloud Shortcode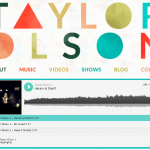 Soundcloud is my #1 preference for a music player on any WordPress site as it's well known, reliable and doesn't use up any of your bandwith. The Soundcloud shortcode plugin makes it really easy to embed your tracks or sets onto your website. Alternatively, you can use the code provided by Soundcloud – either way, it's a winner! Although there aren't a great deal of customisation options, you can still make it work pretty seamlessly with your website.
VIDEOS – TUBEPRESS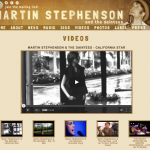 Tubepress allows you to feed videos from YouTube or Vimeo directly onto your WordPress website. You have the option to pull them from your channel, from a playlist or even from another user. I tend to use the playlist option as it gives you more control over the videos you want to display on your site. The only downside to the plugin is that often there needs to be quite a lot of customisation required in order to get it looking consistent with your website, but that's what designers and developers are for, right? For people who want more features and functionality, there is a Pro version of the plugin available too, but the free one is more than enough for most artists' needs!
SOCIAL – INSTAPRESS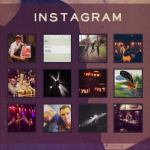 If you use Instagram, the chances are you'll want to show your snaps on your website. There are numerous Instagram feed plugins around, but my favorite one is
Instapress
. It's easy to use and has some nice customisation options to boot! Like most plugins, there is further customisation that can be done by editing the CSS, but even for beginners and WordPress newbies, Instapress is easy to install and use – with far less fuss than most other Instagram plugins.
SOCIAL – REALLY SIMPLE TWITTER FEED WIDGET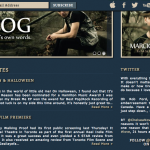 When it comes to Twitter, we have plenty of choice of plugins to use, and there's always the default widgets that you can set up via Twitter's own website too. I prefer using the Really Simple Twitter Feed Widget as it allows for far more customisation than Twitter's default widget. There are options for displaying thumbnails, excluding replies/retweets, number of Tweets, and plenty more. I've used it on numerous client sites and it's by far the best Twitter feed plugin I have come across to date.
ANALYTICS – JETPACK SITE STATS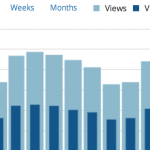 It's so important to know what your visitors are viewing on your site, and also where they're coming from. Google Analytics is an incredible tool, but it's also something external that you have to remember to check. With WordPress' own
Jetpack Site Stats
feature, you can check on your visits, traffic sources etc directly from your WordPress site. You do however need to set up a
WordPress.com
account in order to use any of the Jetpack features. It is definitely a useful tool, and a lot easier to use than Google Analytics which has become a little clunky and overcomplicated of late.
SOCIAL SHARING – SHAREAHOLIC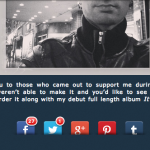 There are probably hundreds of different plugins out there which will allow you to make your content shareable. Shareaholic is my personal preference as it has so many different options, looks great, and is really easy to install. I've used it on many of my client's sites, and you can see it in action just below this post. I particularly like that it shows badges to indicate how many shares the post has had on different social platforms. There are plenty of view options available, and even have the option to show related posts, too.
Say…why not share this post and test this awesome plugin out for yourself? Ach, you can't say I didn't try!
There are thousands upon thousands of WordPress plugins around, and these are just a few of the plugins that I use most regularly. There are a lot more that I have used and would recommend, but these are the ones I view as some of the most essential for a musician's website.
What plugins do YOU use, and which ones would you recommend?