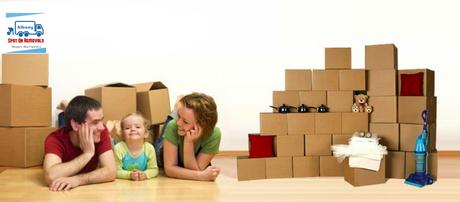 There are so many things that require to be done while relocating such as contacting local movers in Albany, cleaning the entire house, packing all the belongings, hiring a van well in advance and so on. Among these, packing is the most important as well as tedious task. However, stacking in all the items properly will ensure a damage-free shift and save you the trouble of hunting for the immediate requisites after arriving at the new location.
Here are a few packing tips that you can follow for an efficient relocation:
Start Early
The time that will be needed for packing all your belongings depend primarily on their quantity. For a big house, starting one month before the shifting date is enough. If your house is small, then you may not require more than two or three weeks to be done with everything.
Gather Enough Supplies
One way to gather free boxes for stacking in your items is by visiting your local supermarket and collecting both small and large boxes from grocery shops. Another option is to ask for boxes from someone in your neighbourhood who has moved recently. You can also buy boxes from a local moving company.
Put Tags on The Boxes
Label each box with the name of its contents using a marker. Scribbles on the boxes' sides and not on their tops for it will be easier to recognize them even if they are stacked on top of each other. You can also try using a different shade for each room.
Do Not Start Packing Everything At Once
This is an important tip that you should follow to avoid confusions while packing. Start the process by cleaning up one room at a time. This will enable you to organize everything properly and find specific items easily when you are reassembling your belongings at your new house.
Avoid Overloading The Boxes
While filling the boxes, try not to overload them and keep the weight of each box under 30 pounds. Heavier boxes will be difficult to lift and carry, and can cause back injuries. If the boxes are easy to move, the shifting process will be much more convenient.
Keep Lighter Boxes At the Top
Keeping the lighter boxes at the top and placing the heavier ones under them will prevent fragile items from getting crushed during transportation. For instance, boxes filled with cups and glasses should be kept on top of those stacked with books.
Hire packing and unpacking professionalsGet in touch with a local company in Albany who is skilled in packing as well as unpacking items for you. However, the best part about these packing unpacking services in Albany is that they can even help you in transporting your goods.