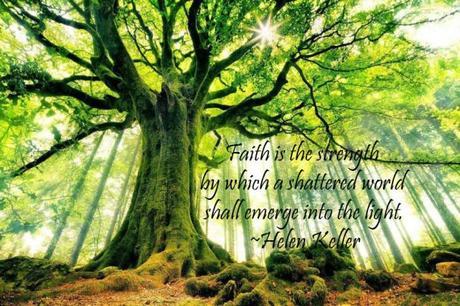 This is so interesting, a must-read for updates on essential oil scientific research on the brain:
Ananda Apothecary wrote:
Scientific research regarding health and medical applications of essential oils is going on regularly at universities and other facilities around the world. Many of these studies are immediately applicable to aromatherapy practitioners for improved health and well-being, while others spark interest in the potential of essential oils as a part of future medicine protocols. Modern scientific research is regularly confirming aromatherapy's practical medical applications!
Here's a look at two important journal publications just released about direct effects of essential oils in the brain, reviewed by the staff at Ananda Aromatherapy of Boulder, Colorado.
In the first study, performed at the Institute for Environmental Sciences at the University of Shizuoka Japan, Tarragon, Inula, Lavender and Holy Basil were tested for their ability to inhibit acetylcholinesterase (AChE) activity. In other words, their ability to prevent the breakdown of acetylcholine, the primary information-handling neurotransmitter. Supplements with this action are becoming more and more popular with regular folks trying to increase their smarts, and are used to treat dementia (Alzheimer's) by increasing the amount of acetylcholine in the brain.
Of the essential oils tested, Tarragon (Artemisia dracunculus) produced in France had the highest inhibition of acetylcholinesterase, though all the oils tested showed significant AChE inhibitory activity. All the oils were analyzed by GC/MS to find the individual natural chemical constituents of the oils which produced this effect. Of real interest is that 1,8-Cineol had the greatest inhibitory activity of all the constituents examined. Why this this interesting? Rosemary essential oil has long been considered a mental stimulant (we find in the office to be particularly brightening) and has been studied for this effect, improving mental focus in humans through a variety of tests. The primary component of Rosemary essential oil is 1,8-Cineol (it is also a major constituent of Eucalyptus oils, used for invigorating massages and steam treatments).
Also of great interest was that the effect of these constituents relative to their amounts in the complete natural essential oil was not very high – meaning the complete essential oil, with nature's balance of the chemical constituents, was synergistically more effective than the singly-extracted molecules. This is a theme in aromatherapy: that the complete natural essential oil will generally have more benefits than a single 'active ingredient' extracted in a laboratory — Therapeutic grade oils are those that retain the natural balance of the plant's, with proper harvesting and distillation methods.
The second study very much ties in with the first, as it demonstrates the ability of Lemon essential oil to directly prevent dementia (Alzheimer's).
How can you benefit from these studies? The best method is to find a cold-air nebulizing diffuser. These employ no water or other carrier, and make a very fine mist of essential oils that easily evaporate into your room. These are the only diffusers that create high concentrations of essential oils in the air — enough to show measurable biochemical effects. A 'warming' diffuser or other non-nebulizing style will allow you to smell the aroma, though the concentration will be significantly lower.
Buy Three Get One FREE Aroma-AceOR
Rainforest Diffuser
read more at; http://www.anandaapothecary.com/aromatherapy-essential-oils-news/2009/04/aromatherapy-research-update-essential.html