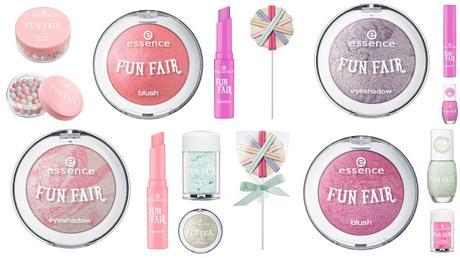 Essence Fun Fair Collection 
Fun and excitement is guaranteed at the fun fair! With the new trend edition "fun fair", essence is taking a fantastic tour of the fairground from mid July to mid August 2015. The wonderful scent of cotton candy, popcorn and candy apples is in the air and thrilling attractions ensure a lively atmosphere and cheerful visitors. The color scheme consists of pastel shades like vanilla, apricot, rosé and mint with pink and lavender as a bright contrast. Highlights are the four satin matt nail polishes in sweet colours with four different candy fragrances and the two cotton candy nails for a cool cotton candy effect! The stretchy hair ties are another must-have with their cute lollipop design. Let's take a ride on the Ferris wheel… with essence! 

essence fun fair – baked eyeshadow FAIRly FUNtastic! 
The three different eyeshadows in vanilla-rosé, mint and lavender with a baked, soft and powdery texture as well as a fabulous marble effect ensure gorgeous color highlights for your eyes. Applied moist, the color is even more intense. 
Available in 
01 you´re mint-blowing,02 be my marshfellow! 03 plump it up!.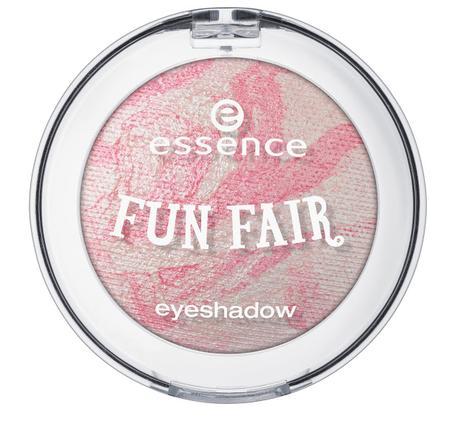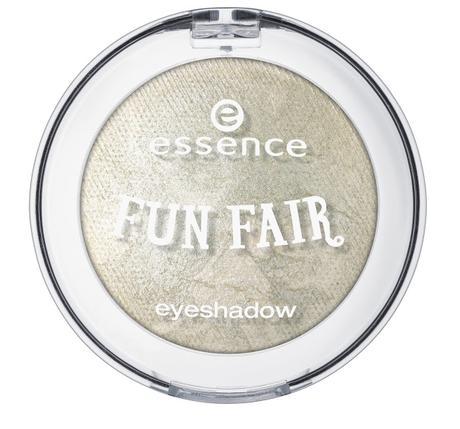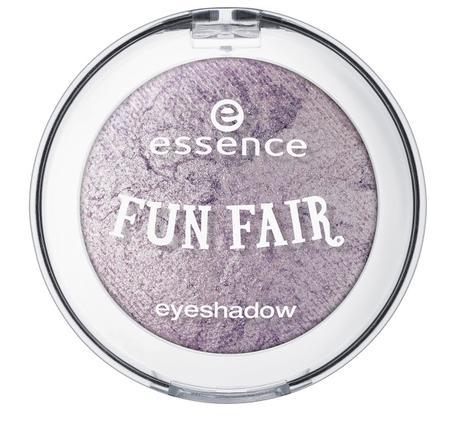 essence fun fair – lipstick Summer lips! 
Create summery accents on your lips in bright pink or fresh apricot. The lipsticks offer semi-transparent coverage and are easy to apply thanks to the slim stick shape.
 Available in 01 ring around the rosy02 sweetheart´s sweet tooth.




 essence fun fair – blush 
Love at first blush. The blush with a soft, baked texture – available in a choice of intensive pink or radiant apricot – ensures a fresh, summery complexion. For naturally rosy cheeks like you've just come back from a ride on the Ferris wheel. 
Available in 
01 ring around the rosy 02 sweetheart´s sweet tooth.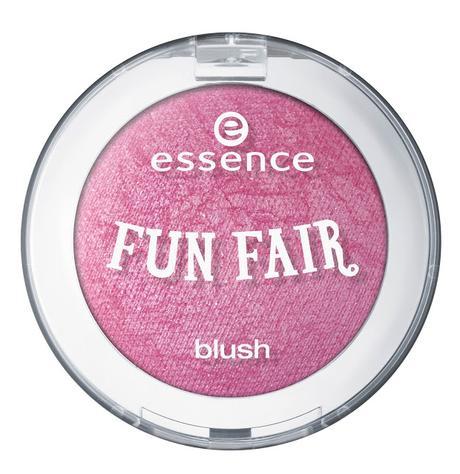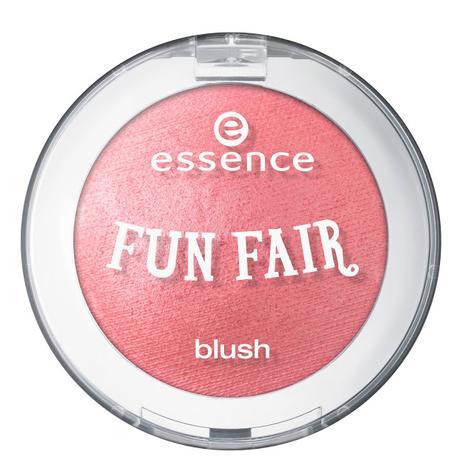 essence fun fair – shimmer pearls 
Beauty bonbons! The slightly shimmering pearls offer your face and neckline a subtle glow. The perfectly aligned pastel shades are inspired by the fabulous nuances of the world of sweets.
 Available in 
01 keep sweet and sparkle on!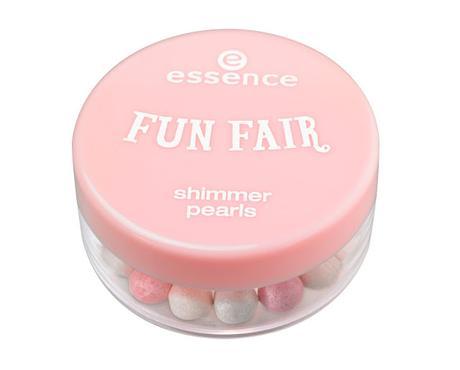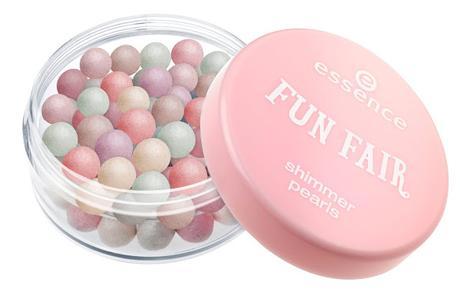 essence fun fair – nail polish 
Smells like candy… four nail polishes in the summery shades mint, rosé, pink and apricot – all with a trendy, silky-matt finish – give your nails a fashionable look. All nail polishes have different, subtle candy fragrances reminiscent of your last visit to a fun fair. 
Available in 01 you´re mint-blowing02 be my marshfellow!03 ring around the rosy 04 sweetheart´s sweet tooth.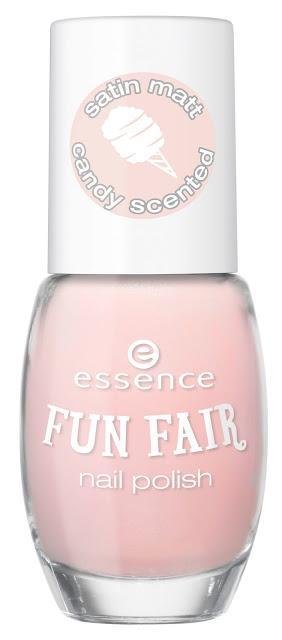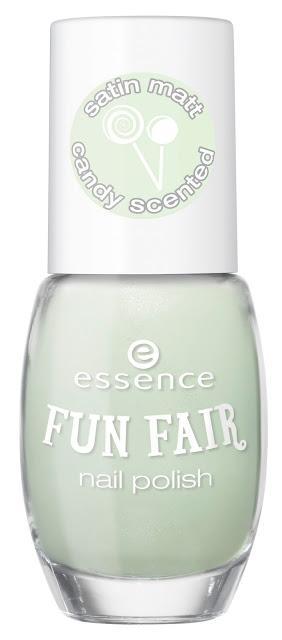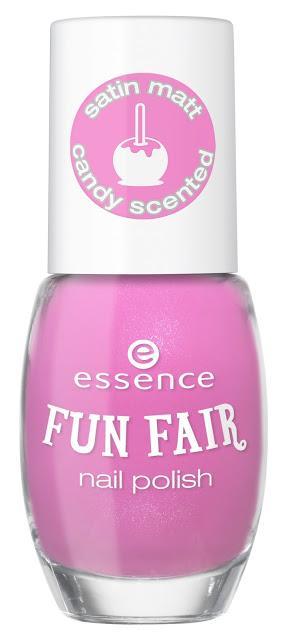 essence fun fair – cotton candy nails 
Cotton candy topping! Conjure-up a fluffy cotton candy effect on your nails with the cotton candy nails – a cool mix of glitter and powder. Simply sprinkle the nail powder in rosé-pink or mint on top of freshly applied nail polish that's still wet, allow to dry and you're done! 
Available in 
01 candylicious 02 sugar for my honey!.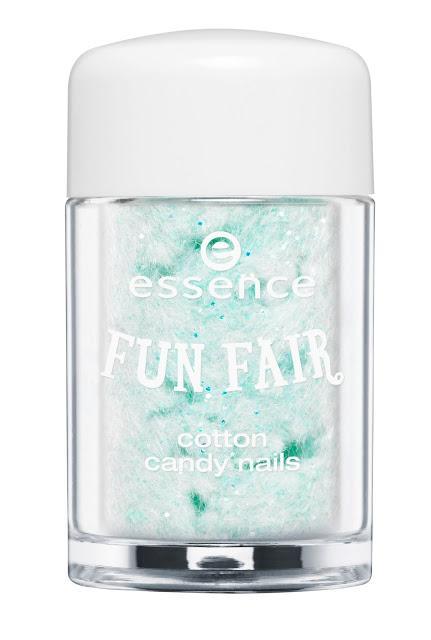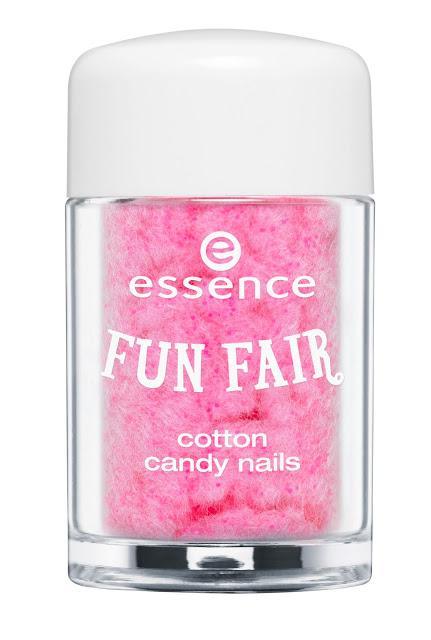 essence fun fair – lolly hair ties 

So sweet… put your hair up in a ponytail with these soft, elastic hair ties before your next rollercoaster ride! The hair ties come in five pastel shades and are a really cool eye-catcher and present thanks to the cute lollipop packaging style. 
Available in 01 the bright ride of life.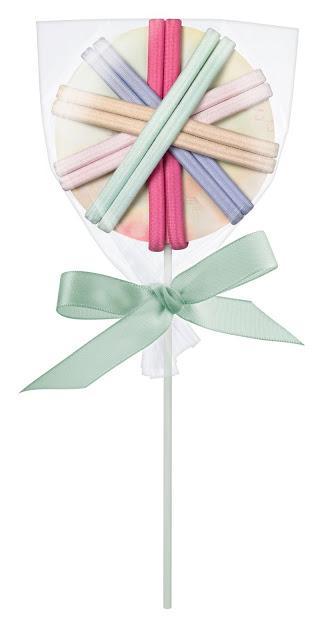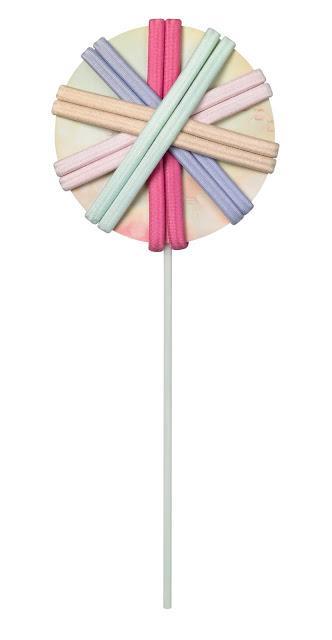 essence "fun fair"
will be available in stores from
mid June to mid July 2015 **
. **as long as stocks last 
Facebook
Follow @makeuptemple
Follow Me on TUMBLR
Follow Me On Nuffnangx

Efsun Saunders