"Love at first sight? Guaranteed! With the new trend edition "hugs & kisses", all the girls are sure to fall in love with the cool and colorful beauty products by essence in January and February 2013. The colors in this trend edition are super fun and will definitely put you in the mood for Valentine's Day: bright lemon and pink combined with intensive red and purple are guaranteed to impress! Love struck or not, these unique products will make your heart go boom: an eyeshadow palette and a blush in a great L.O.V.E. design, lashes, stylish lip products and an awesome eau de toilette – the it-pieces in the "hugs & kisses" collection are sure to make the hearts of all trendsetters beat a little bit faster. XOXO essence!"

essence hugs & kisses – eyeshadow palette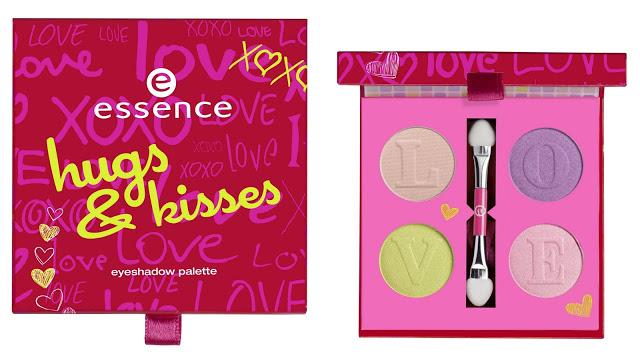 essence hugs & kisses – eyeshadow palette
This eyeshadow palette makes everyone happy! The four colors pink, purple, lemon and soft apricot with L.O.V.E embossed directly on each of the eyeshadows create über-trendy eye make-up styles. And not just for Valentine's Day! Includes a practical applicator in a cute box.
Available in
#01 love at first sight.

essence hugs & kisses – glitter eyeliner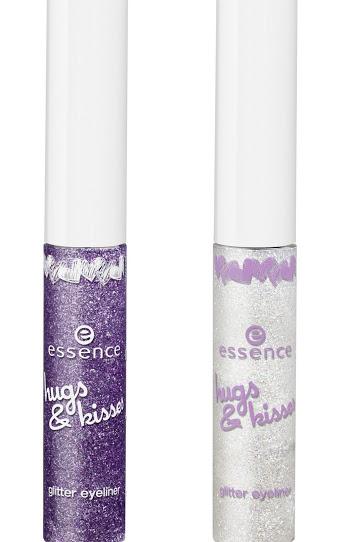 essence hugs & kisses – glitter eyeliner
Eye love you… the liquid eyeliner in purple and multiglitter creates an eyeliner look that'll make you tingle with excitement!
Available in

#01 with X´s and O´s 
#02 love´s out to get you
essence hugs & kisses – lip scrub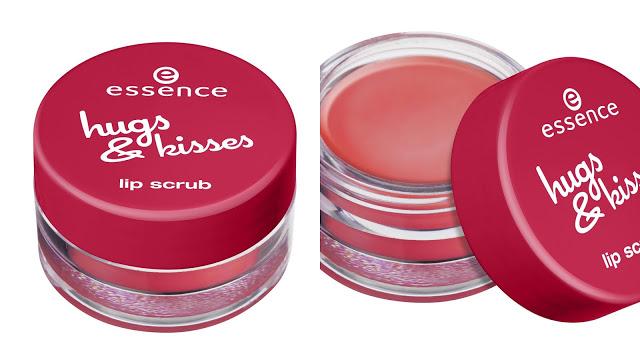 essence hugs & kisses – lip scrub
Lovely lips! This lip scrub gives you irresistibly soft lips – simply apply and spread gently. Your lips will feel velvety and soft in an instant. An ideal preparation for the hugs & kisses lip tint.
Available in
 #01 be my valentine

essence hugs & kisses – lip tint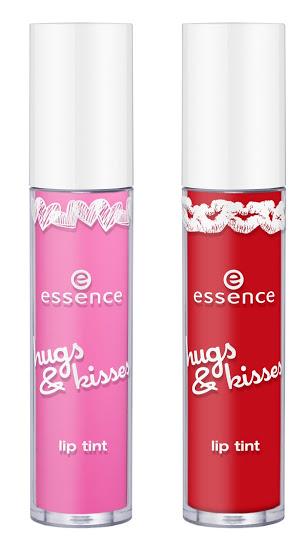 essence hugs & kisses – lip tint
Intensive red and bright pink to draw all the attention to your lips! The soft texture tints your lips and creates either a subtle or intensive result depending on how many layers you apply.
Available in

#01 sugar baby love 
#02 save your kisses for me
essence hugs & kisses – blush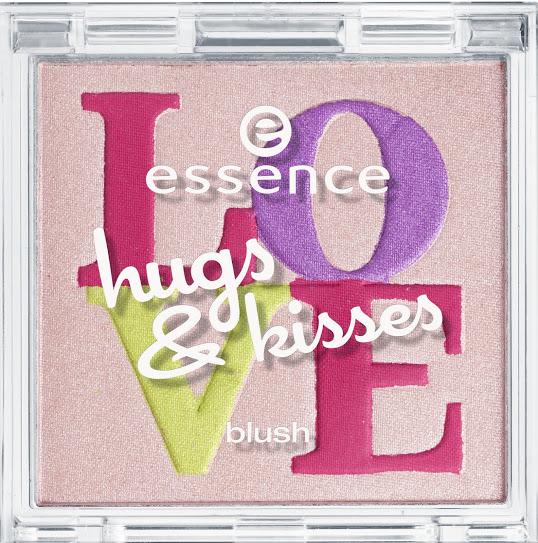 Essence Hugs & Kisses Collection 
The blush with a cool L.O.V.E. print is an absolute eye-catcher. At the same time, the soft rosé shade gives you a fresh and radiant look – sure to make a great impression with Mr. Right!
Available in
#01 dating prince charming

essence hugs & kisses – nail art twins base coat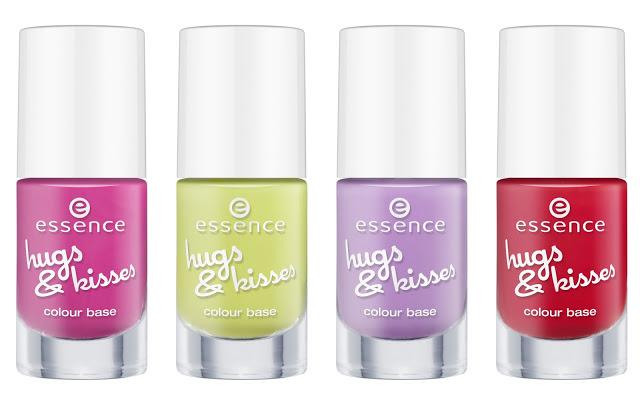 essence hugs & kisses – nail art twins base coat
The trendy nail polish colours pink, lemon, lilac and red provide the basis of the cool nail art twins. Each of the high coverage, long-lasting base coats is just waiting to be united with their other half – the nail art twins top coats.
Available in

# 01 sugar baby love
# 02 love it or leave it
# 03 with X´s and O´s 
# 04 save your kisses for me
essence hugs & kisses – nail art twins top coat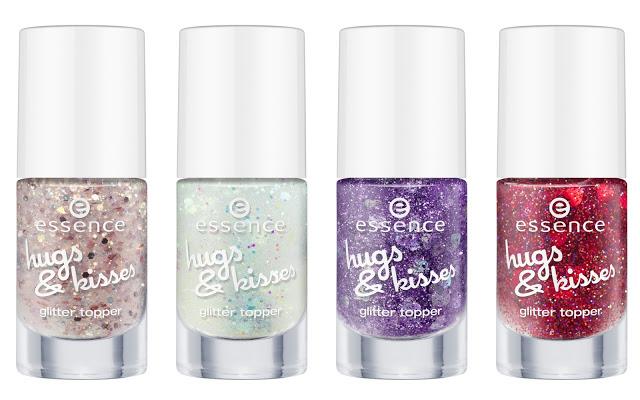 essence hugs & kisses – nail art twins top coat
On top! Once you've polished your nails with the twin, it's time for the effects! These top coats with glitter in rosé, multiglitter, purple and red have flakes and hearts guaranteed to set surprising and unique highlights. So in love!
Available in 
#01 more than words
#02 dreams for sale
#03 crazy in love 
#04 sunshine and red roses
essence hugs & kisses – nail sticker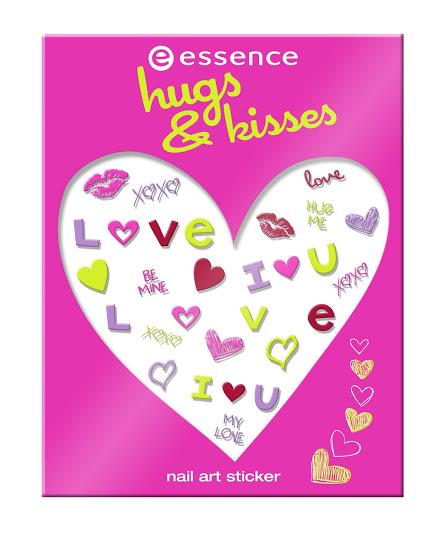 Essence Hugs & Kisses Collection Nail Art Sticker 
Perfect style down to your fingertips … the self-adhesive nail stickers are super easy to apply on your nails to decorate them with hearts, kisses and declarations of love. An absolutely cool way of saying "I love you". 
Available in 
#01 crazy about you

essence hugs & kisses – lashes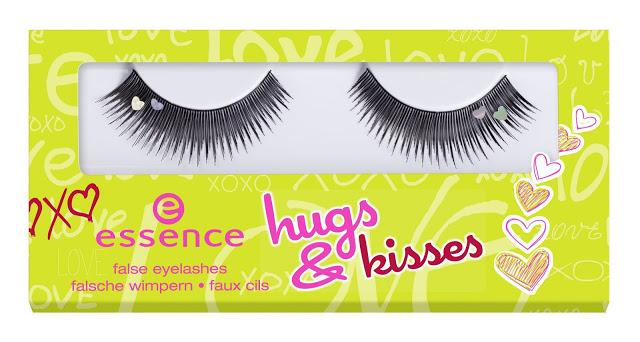 Essence Hugs & Kisses Collection Lashes
Flutter those lashes… for a look full of volume and a true wow-effect! Totally easy to apply with the included glue. The silver hearts give these lashes an extra eye-catching touch.
Available in
 # 01 sugarpie honeybunch

essence like hugs & kisses – eau de toilette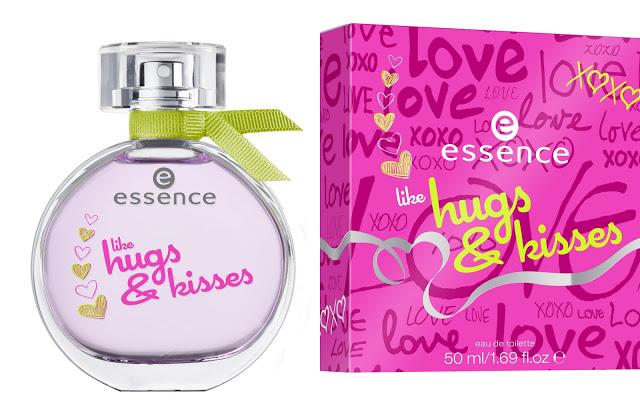 essence like hugs & kisses – eau de toilette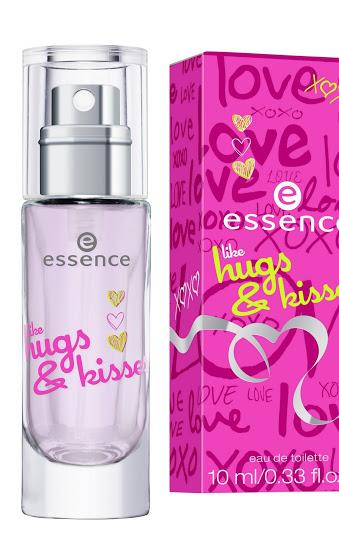 essence like hugs & kisses – eau de toilette

This is what a date with your favorite fragrance should be like! Sensual, flowery and fruity – this fragrance is super fun and makes you feel like you're in love. Like hugs & kisses, 
#10 ml around 2.99 €*; 
#50 ml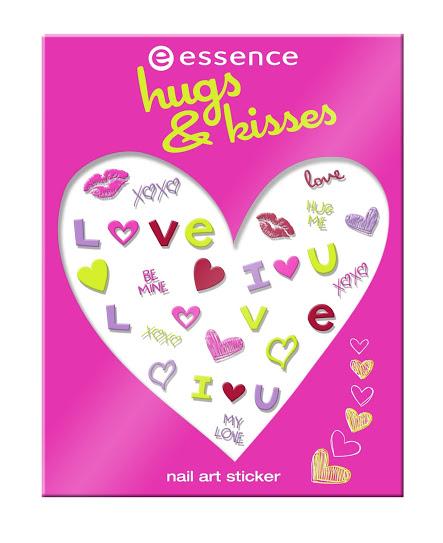 Essence Hugs & Kisses Collection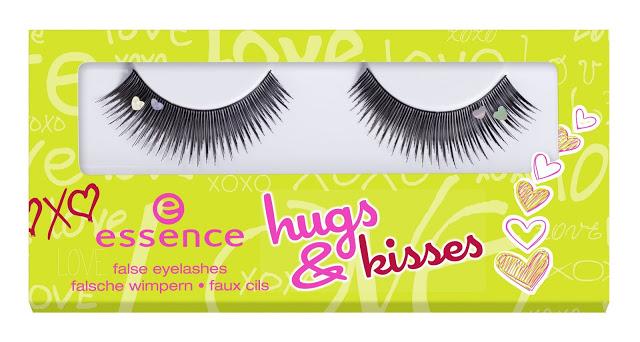 Essence Hugs & Kisses Collection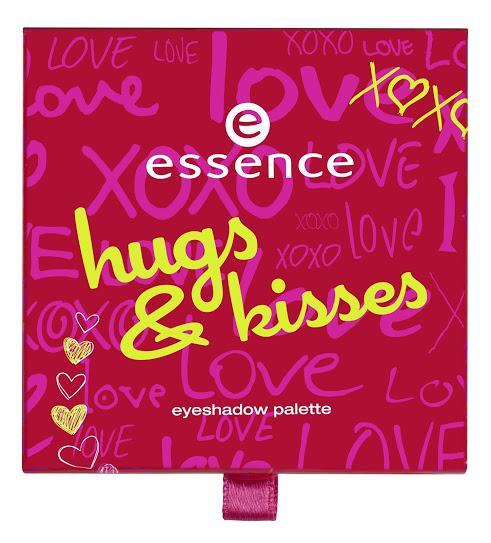 Essence Hugs & Kisses Collection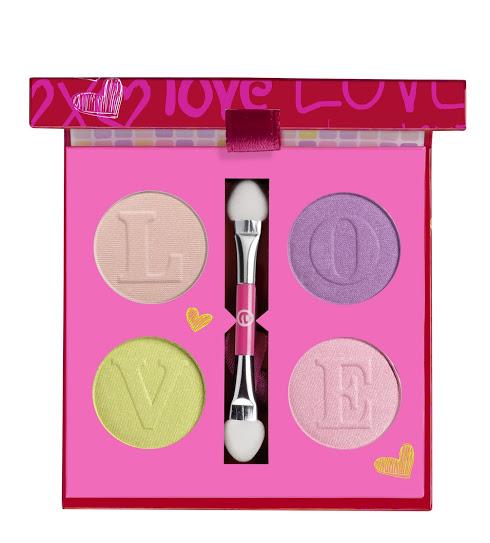 Essence Hugs & Kisses Collection 

Essence Hugs & Kisses Collection



Essence Hugs & Kisses Collection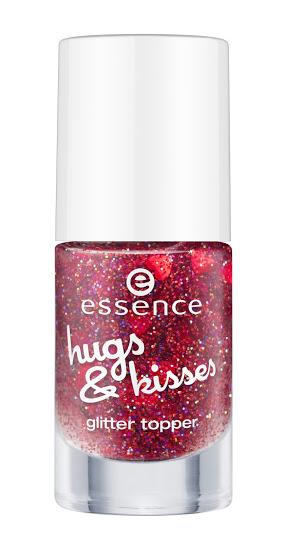 Essence Hugs & Kisses Collection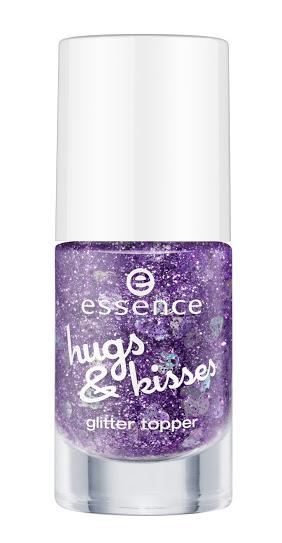 Essence Hugs & Kisses Collection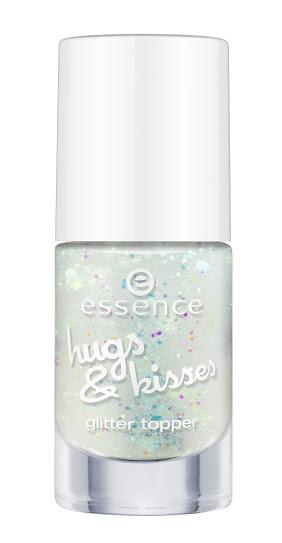 Essence Hugs & Kisses Collection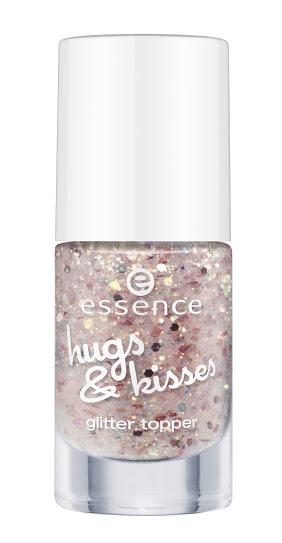 Essence Hugs & Kisses Collection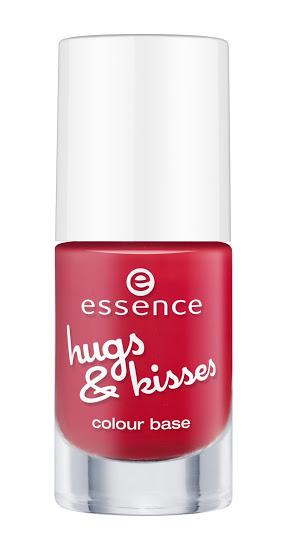 Essence Hugs & Kisses Collection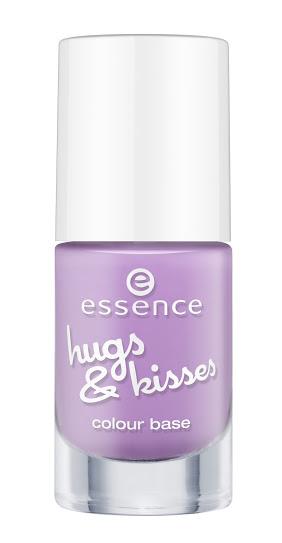 Essence Hugs & Kisses Collection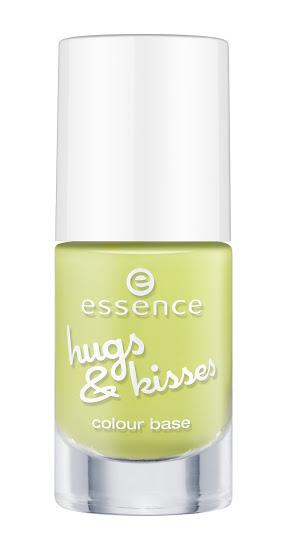 Essence Hugs & Kisses Collection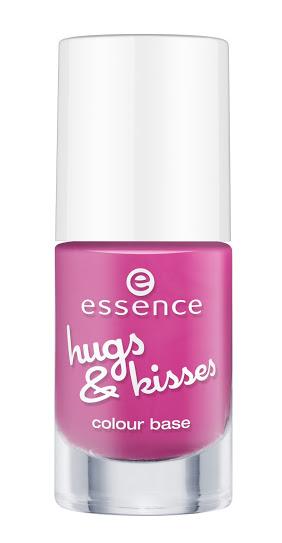 Essence Hugs & Kisses Collection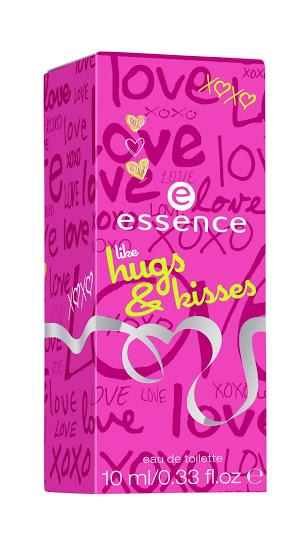 Essence Hugs & Kisses Collection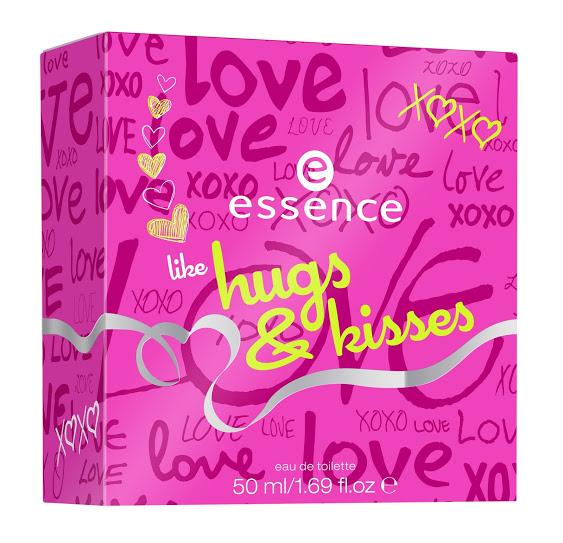 Essence Hugs & Kisses Collection

Essence Hugs & Kisses Collection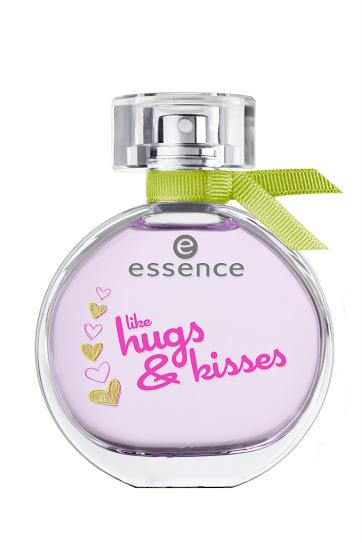 Essence Hugs & Kisses Collection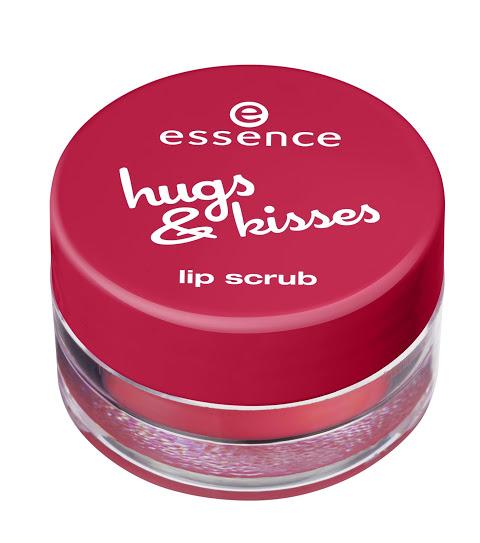 Essence Hugs & Kisses Collection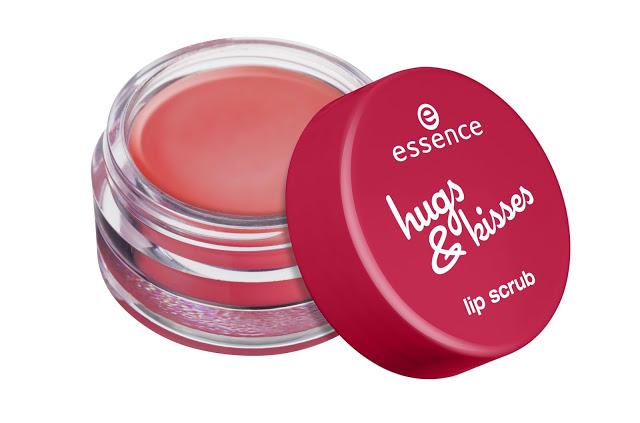 Essence Hugs & Kisses Collection 

Essence Hugs & Kisses Collection

Essence Hugs & Kisses Collection