Oculus Rift, the game-changing head-mounted virtual reality 3D display thingy is a device that aims to revolutionize the way you play video games by letting you virtually enter the game in first person. There are a lot of video games currently being developed for this device, 'Wicked Paradise' is one of them. It's not an everyday game that most of us play on our consoles. It's an adult, erotic adventure game. In other words it's virtual interactive porn, that actually allows you to virtually get inside the game.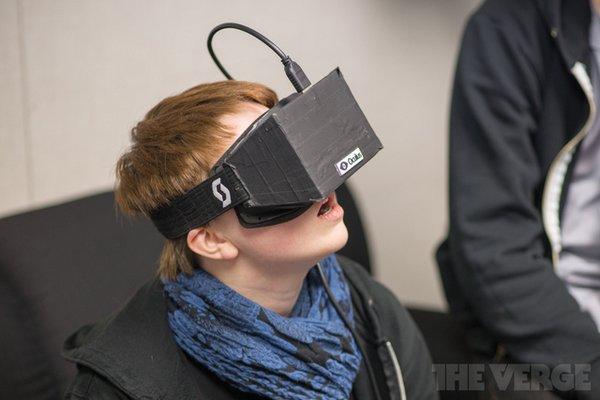 (Image credit : The Verge)
"I always found it intriguing that there are so many beautifully crafted shooter games on the market, but not a single, well designed adult videogame, so I always had this idea of creating a high quality adult video game. Secondly, I had the chance to test a very early prototype of the Oculus Rift last summer and it blew me away. I immediately realized that Virtual Reality is the perfect medium for a highly immersive adult videogame." Oculus Rift founder, Van den Bosch told PC GamesN. He's also mentioned that this game will be developed as a series and he plans to make it enjoyable for both male and female. "The first series will be from a hetero male POV, but we'll have different series that cater to different genders and sexual orientations, it's our goal to ultimately have Virtual Reality experiences for everybody to enjoy."
If  HD, 3D porn wasn't entertaining enough for you, or don't want to get married anytime soon, this could be the perfect thing for you.  Just remember to play this game in a safe surrounding and be aware of your environment because who knows what you might end up humping, or worse.
Check out Engadget's E3 hands on video for Oculus Rift after the jump.
(All the images, trademarks, logo's shown on this post are the property of their respective owners)
Roshan Jerad Perera