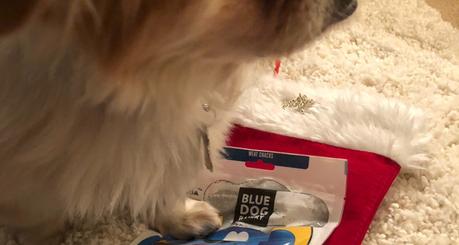 PAWESOME PRODUCTS
Pet Product Reviews by @Snaggletooth_Ernie
Ernie Loves: Blue Dog Bakery Beef Deli Sticks
Since 1998, Blue Dog Bakery has baked up premium treats with 100% pure and natural ingredients. We make our treats responsibly in the USA with the highest quality ingredients to ensure they are safe, wholesome and downright YUMMY!
No animal by-products, artificial colors, artificial flavors, or artificial preservatives - just high quality bakery ingredients that taste doggone good.
The great taste and bakery fresh smell are guaranteed to keep that tail waggin' and your dog comin' back for more.
Beef Deli Sticks by Blue Dog Bakery $6.99

Pros
Yummy Taste
100% premium USA beef & simple, all natural ingredients
NO corn, wheat, soy, or fillers.
Healthy treat
Cons
Not available in all stores nationwide (but avail online!)
@snaggletooth_ernieBeef Deli SticksBlue Dog BakeryChristabellesCloset.comchristina carathanassisPawesome Productspet product reviews
About The Author