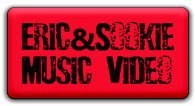 Sunday is the kind of day when all you want to do is sit back and watch Eric & Sookie videos on YouTube…*sighs*
One of our favorite Eric & Sookie music video makers sent us a link to her new video and it's a great one, devoted to our favorite Viking vampire, Eric Northman!
We thought you might enjoy watching it too!
Song: "Goodbye To The Girl"
Artist: David Cook
Editor: Augustjente1984
Thanks so much, Augustjente1984! We love it! ♥ The song fits Eric perfectly!
FYI: Augustjente1984 is one of the vid makers who submitted an Eric & Sookie music video into a contest we hosted awhile back to the song, "I Wish I Was The Moon"!
Feel free to either leave your thoughts in the comments here or on her YouTube channel!