Hey Eric & Sookie Lovers!
Eric, Sookie and True Blood are featured in Rogers.ca's Connected Magazine!
In the magazine, they mention this about Eric & Sookie;
Things get more complicated when Bill's romantic rival on the Bayou, the villainous vampire sheriff Eric (the Thor-like Alexander Skarsgard) is cursed with amnesia by a coven of witches and must hide out at Sookie's house.
Don't really like how they say Eric is villainous AT ALL. 

Here are the magazine scans below!
Please click image for larger view.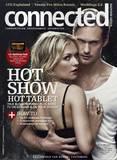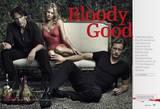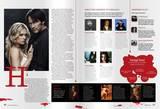 Source: connectedmagazine.ca
Thoughts? Share them below!