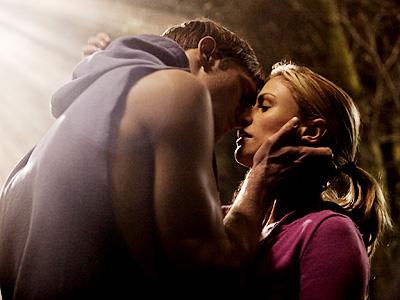 EW.com enlisted visitors of their site to determine which all-time TV hookups bring the most heat! The results are in, and here are the 24 Sexiest TV Scenes!
This is GREAT news for us, because Eric and Sookie were picked! (Their photo is #3 in their gallery of pics!)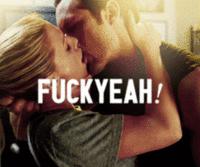 This is what one of their visitors said;
While watching the Eric/Sookie love scene [on True Blood], I found myself wishing that I had a larger screen TV. Wow! So loved that ending, I really hope they do continue it with a shower next scene…since the swamp can't be a great place to lie down in nekkid! —Curly
I swear I read this last summer! Or, maybe I remember reading the post where they were asking visitors to write their favorites in the comments? I'm sorry, I can't remember…and I couldn't find it anywhere on E&SL.
Regardless, it appears the fans have spoken! If you would like to check out who else they picked on their list, please click here!
What do you think? Share your thoughts below!
Just for us…here's some special Eric and Sookie lovin' in celebration of this news!