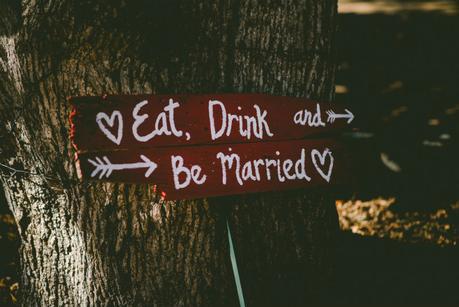 Choosing a wedding venue is an exciting part of the process. Once couples settle on a date and a venue, they can begin to envision their celebration taking place in this space. They can craft a theme and start to hire rentals for their wedding venue. While plenty of wedding venues in Byron Bay have equipment in them, you may still have other rentals to consider to make the space uniquely yours.
Speakers
If you are hiring a DJ company or a band for your wedding in Byron Bay, the group will probably come with their own speakers. However, some couples choose to play music through their phones or radios. Still though, they want all of the guests to hear the sounds, and without professional speakers, that is unlikely to happen. A small pair of speakers will not amplify the sounds loud enough so that guests can dance and celebrate; therefore, rentals may prove necessary.
Photo Booth
A photo booth has become a popular piece of equipment that couples choose for their reception halls. During breaks in between dancing and while other guests are finishing up their meals, party-goers can venture into the booths to take funny photos with their relatives, friends, and the couple. Many of these photo booths come along with a variety of props. Also, when couples choose this item from wedding hire in Byron Bay, they can offer the photos as favors. Then, they do not need to spend the extra time and money to get separate favors.
Uplighting
Many couples choose to have specific themes or colors for their celebration, and they want to make sure that everything ties together, even the colors of the walls. Therefore, they choose uplighting. Some reception spaces will offer the necessary equipment on site, and some DJ companies do offer this service too. In any case, couples want to make sure that the right colors are available to jive with their event.
Bar
Many reception places do have a bar; however, people who are renting an outdoor area, such as a picnic space at a local park, may not have that luxury. Setting up a spot for people to get drinks is important. Also, most couples decide to have professional bartenders at their weddings, and a dedicated space for the drinks allows the bartenders to have an area where they can set up.
Ice Cream Truck
At the end of the night, many people start to crave sweets. Couples can look into having an ice cream truck arrive toward this point of the celebration. Many companies will offer a cart stocked with frozen treats. Then, guests can help themselves and enjoy mixing the ice cream with the delicious wedding cake.
Food Cart Rentals
Some couples want to have more casual events, and they are looking for food to match with that plan. Renting food carts is one possibility. Instead of offering a sit-down dinner, they can choose a variety of carts that offer different casual foods. People can pick on the foods throughout the night, instead of having to confine their eating to a limited period.
Even if couples want to have a formal sit-down meal, they can incorporate the food carts during cocktail hour, or they may want to rent them to come after the Venetian hour when people are still dancing and celebrating.
Couples can look into such items from Mullum Hire to create a day that is special and unique. Brides and grooms do not have to follow any particular mold or host a conventional wedding; they can make it special with wedding equipment.
**