Hi everyone,
Today I shall be talking  about a brand whose products have not failed to impress me. In the past I have reviewed products from Ethicare and Ethipharma - both companies which work with dermatologists to create the best & affordable products in the Indian market. Not many knew about this brand until the latest buzz in the blogging & vlogging world. Today I shall be reviewing the Epiclin Cleansing Lotion for Sensitive skin.I was using this from quite sometime and today I shall be telling you my thoughts on it. Read on to know more..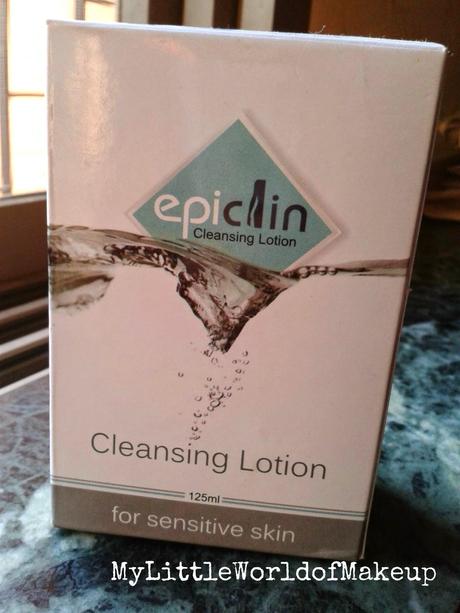 Ingredients: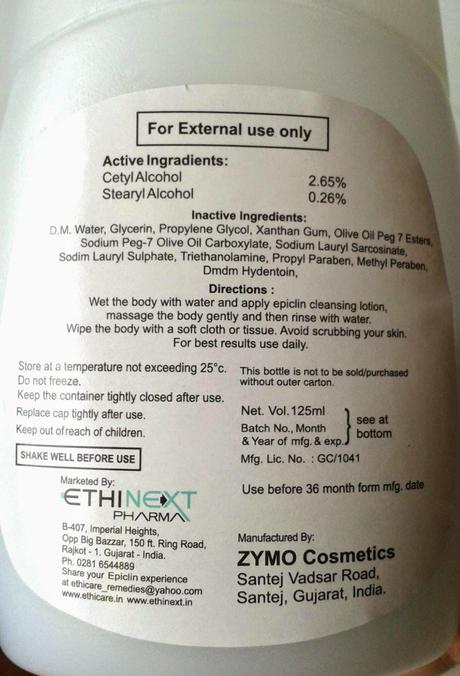 Price: Rs. 139/- for 125 ml. Available hereShelf life: 3 years
What does the brand say:
-Epidermis cleanser
-Non foamy, No soap, Fragrance free, Color free, 
-Gentle cleanser fro dry sensitive skin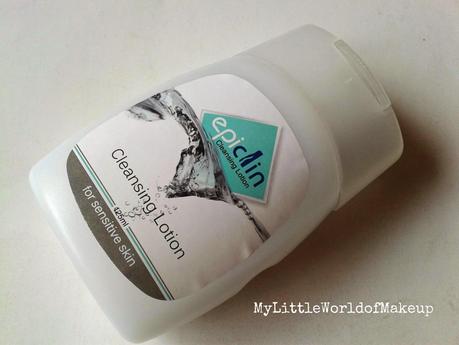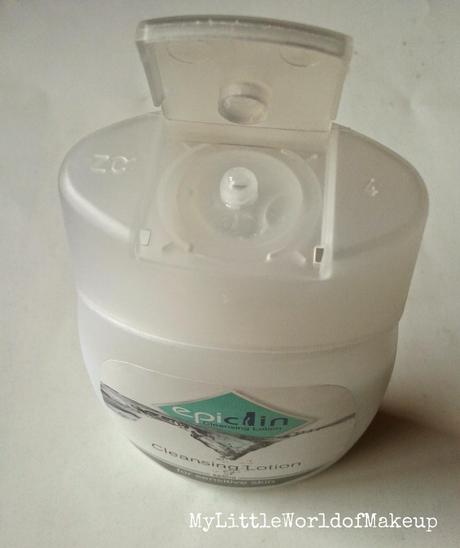 Some information about Cleansing Lotion for your knowledge:
Those prone to dry patchy skin or sensitivity that reacts to even the gentlest of facial cleansers can give cleansing lotion a try. Cleansing lotion, like foam and gel face washes, cleans the skin but is gentler, doesn't strip away oils, and helps add and seal in moisture. If you tend to battle dry skin in the winter months, switching to a cleansing lotion may be the solution for you as well.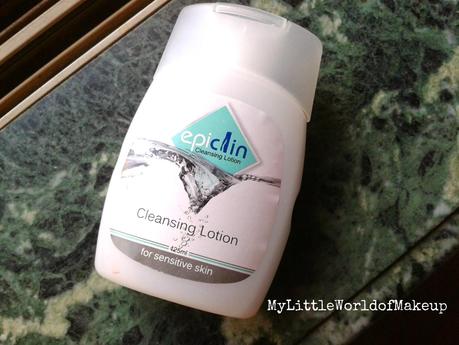 The lotion comes in a cardboard packaging. All the basic information is printed on it. The bottle is chubby & stout and has a flip cap which I love as it makes life easy. It is travel friendly as it did not leak on me. Overall decent packaging for the price.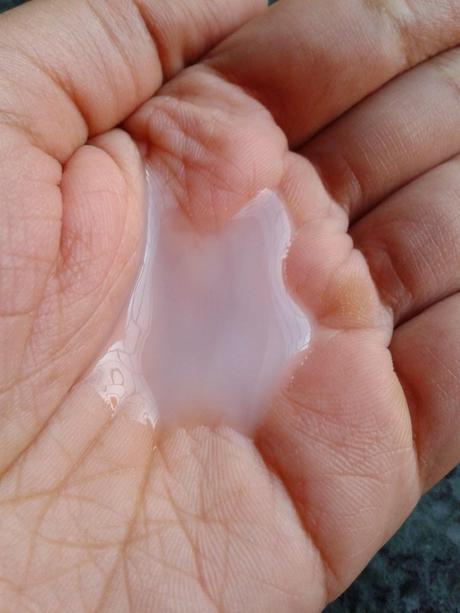 Coming to my experience I have used so many cleansers in my life and even more after coming into the blogging world. While a normal face wash works for most people those with sensitive skin need a cleanser which works well for them and it is so difficult to find one which fits your budget. Now I do not have sensitive skin but have combination skin which turns oily in summers and dry in winters. This lotion has no smell and is liquidy & white in color. It does not foam or lather like your normal cleanser. You can use this on the whole body  but I would prefer to use it on the face. It does a good job of cleansing the face. Ideally one should use a wet cloth to take it off after use and then wash the face well as product built up may cause blemishes on the face. This is more suitable for dry & combination skin. Now this worked for me in winters, I am not sure of summers will keep you posted of the same. Since it can be used on babies also it is safe to use in my opinion.The Good:Inexpensive.Easily available online100& soap free cleanserIdeal & suitable for sensitive skin.Does not dry the skin.Has no smell/odour - good for those with sensitive noses.Cleanses the face well.Ideal for those with skin problems.
Travel friendly packaging.
The not so Good:Contains parabensRating: 4.5/5Epiclin Cleansing Lotion for Sensitive skin is a 100& soap free cleanser which not only works for those with sensitive and dry skin but even for babies. This cleanser did not break me out nor caused me any skin problems.Hence I highly recommend it to you all.

I hope this review was helpful to you all. Please leave a comment below with your inputs. As much as I want to visit everyone's blog it may not be possible but I will definitely get back sooner or later.
Thank you for stopping by.. Have a great day xoxo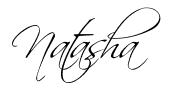 P.S: PR Sample** Honest review