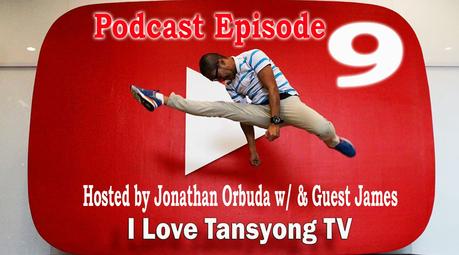 James is 26 years old, self-proclaimed gay from Mandaluyong City who is proud of doing risky s*xual acts in public places. He admits that he enjoyed a lot doing such act in public but he never claimed as an exhibitionist. He narrated his story to Jonathan Orbuda's podcast on how he became an aficionado of practicing the so-called "Outdoor S*x Tripping".
Public s*x is a s*xual activity that takes place not in an entirely private context. It refers to a person or more than one person performing a sex act in a public place or in a private place but can be viewed in a public place. Such private places can include the back yard or even the bedroom with the curtains open. It also includes such acts in a semi-public place, where the general public is free to enter, such as a shopping mall. Public places where s*x acts can be performed include a car (commonly called parking), on a beach, in the woods, as well as in a theatre, bus, street, toilet, cubicle or cemetery.
James is also famous in an online daring video site because he uploaded his extreme encounters with random men within his office premises.
Listen to this unstoppable episode hosted by Podcaster Jonathan Orbuda of I Love Tansyong TV.
Advertisement by Google:
🎧In this episode,  Let us hear from our guest speakers and podcaster Jonathan. BUKAS NA SABADO 11PM
🗓️ NEW EPISODE EVERY SATURDAY 11PM Philippine Time.
LISTEN THROUGH YOUTUBE:
LISTEN VIA FACEBOOK :
UPLOADING....💬 Join Our Chat Group -  https://t.co/f3fGzkWJPY
Support me in producing future content - https://www.patreon.com/ilovetansyong
You can sign up Patreon for free - https://patreon.com/invite/rzrojl               
🔀 Playlist:
🍽️  BestBite - http://bit.ly/FoodTripNiTansyong
💪  Bucketlist & Challenges - http://bit.ly/TansyongBucketList
🕺  DANCEsyong - http://bit.ly/TansyongVEVO
🎵 COVER SONGS -  http://bit.ly/TansyongMusic
🤣  iReact -  http://bit.ly/IREACT
🌏 Travelogue -  https://goo.gl/Gh3Tid
#️⃣  SOCIAL MEDIA : #️⃣
⏩ Facebook: http://bit.ly/JonathanOrbuda
⏩ Instagram - http://Instagram.com/Ilovetansyong
⏩ Twitter - http://Twitter.com/Ilovetansyong
🌎 Visit Also My Official Blog http://www.ilovetansyong.com