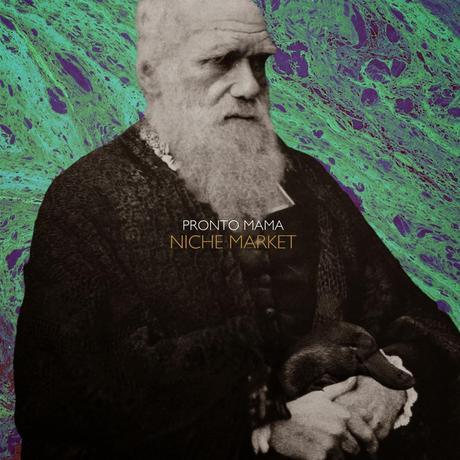 Pronto Mama are a relaxed and cheerful band who play incredibly lively music.  Their sound is an energetic and tasty ballade that will put you in a good mood and fill your heart with the innocence you lost a while ago.
Goose Step, the first song of Niche Market, sets the tone of the EP.  It has good rhythm, a melodic and joyful character, with a pop aftertaste that does not prevent the band from bringing out a certain rock side.
Remission is the soft touch of this EP, a colourful and hearty melody, which, thanks to the sounds of trombone and trumpet, wraps 4 minutes of intense and passionate music.  With this song, Pronto Mama warms the heart and will definitely be your love at first listen.
Rubber holds a groovy and indie-rock tune which creates the perfect anthem.  Well thought out and brilliantly put together, the instrumental and the voices constitute a powerful combination.
Surrogate Mama and You're Only Human testify of the capacity of Pronto Mama to be present on all fronts.  More energetic and punchier, they are both a mix of indie, rock, alternative and folk music.
Polyrhythmic is the strength of this six piece collective, who are in complete harmony with their instruments.
- Alexandra Andréoli
Pronto Mama - Niche Market is out now on Instinctive Racoon Records and is available on download and CD format here.
The band play what is set to be their last Glasgow headline show at the Old Hairdressers on Friday 7th November 2014.  Get tickets here.