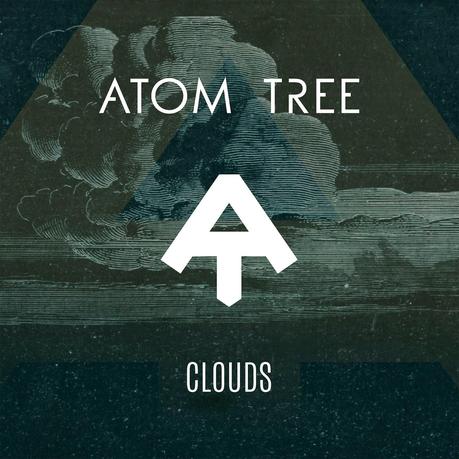 Music can be thought of in terms of spectrography, the visual representation of the spectrum of frequencies in a sound, with color and substance being directly proportional.  At one end of the continuum are dream-pop-heavy de nos jours who band together as part of an increasingly amplified contemporary post-rock subculture.  They attempt to distance themselves from the traditional musical palette by adding new 'textures' and 'bright colours' to create homogenised subterfuge.  The end result is more often than not an aimless swing from the wonted sublime to the breathlessly inane ridiculous.  Sitting uncomfortably at the top of the spectral waterfall, they look faded and discoloured.
Atom Tree are wavelengths apart in this sense.  The accession of the Glasgow three-piece, led by producer Shaun Canning, has been duly noted by the BBC and fashion brands alike.  They have been sharing stages with a string of established artists in recent times and have been labelled as 'ones for the future'.
Clouds is their second offering and heralds a more vocal sound in comparison to their debut EP, Tide of Thorns.  The cover features the group's logo atop a monochromatic negative of a cumuliform cloud.  Canning opens with Sinner and a tape-effect inspired introduction.  This leads onto a bright piano driven-melody, accompanied in verse by Julie Knox.  The track is fresh and complimented by an intelligent pause half way through.  The subsequent crescendo is memorable and the final chorus is augmented by a heavy two-step beat and breathy synth.
Hearts follows.  The track begins abruptly and Canning employs a mix of arpeggiated piano and cut-up vocals from Knox.  Similar to the opening track, the listener is treated to a further piano breakdown and heavy bass-driven final chorus.  The vocals of Knox are worth a mention as they feature heavily in this track and throughout the rest of the EP.  Never over-bearing, her voice lends a human touch to the otherwise synthetic production.
Hold On is probably the most obvious track on this extended play and immediately shouts Totally Enormous Extinct Dinosaurs and Sohn.  Echoing vocals, a squelchy synth and a high pitched arpeggiated reso-lead act as the catalyst for a further reverberated build-up, crash cymbal fanfare and double-backed chip tune melody – this is simple but ultimately effective.
The title track is the highlight. Measuring over six minutes, Canning leads in with a slow cymbal rush and inverted ethnic-style rhythm before adding a tripping hi-hat loop.  The piano melody is intricate and bright and only gets better as the track progresses.  A muffled looping vocal acts as a gentle reminder of Canning's apparent shift in emphasis.  The distorted tape-driven outro brings the EP to a pleasant conclusion.

Clouds is vocal electronica done well and unlike many of their contemporaries, Atom Tree stay true to their primary colours.  In a world of pale spectrograms, they are well located at the foot of the spectral waterfall, where colours are intense and vivid.
- Andrew Kidd

Atom Tree - Clouds is out now via Hot Gem Records and is available on digital download from Boomkat and iTunes. Hearts is free to download from the band's Soundcloud page for a limited time. Get it below.