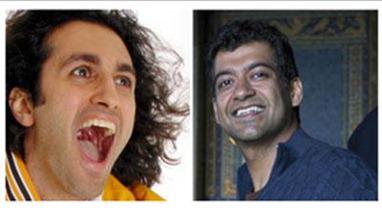 Every entrepreneur is flooded with information from all directions, but despite their best efforts to absorb it, they likely miss the information really needed to start a business. These days, we all have to rely on a few trusted sources to digest and filter information, net out the relevant messages, and steer us with links to accurate details
These trusted sources are a new breed of professionals who may soon carry the new title of "information curator," evolved from the "museum curator" role, where a domain expert filters and communicates the important elements of a past civilization or technology. The evolution and the real value of curator are outlined in a great new book "Curation Nation," by Steven Rosenbaum.
In the past century, curators for business information were specialized news magazines like Forbes and Inc., and books for entrepreneurs like "Think and Grow Rich." But with the speed of the Internet, these have become as old-fashioned as museum curators.
Modern digital curators for early-stage entrepreneurs are the expert bloggers who put "content into context." They write and tweet every day, with the single guiding credibility and personality that the new social culture demands. Here are a few that I aspire to:
Then there are the aggregator curators that bring together the best of the best from a wide variety of sources, without the single guiding light to make sure they are consistent and integrated. These are great for understanding the big picture, spotting trends, and product reviews.
If you are overwhelmed by the daily flood of content, and have realized that Google and the other search engines can't achieve the filtering and required value judgments, then you need to look for an effective information curator like the ones outlined above. You may even decide that the more exciting opportunity is to be a curator yourself in our new curation nation.
Marty Zwilling