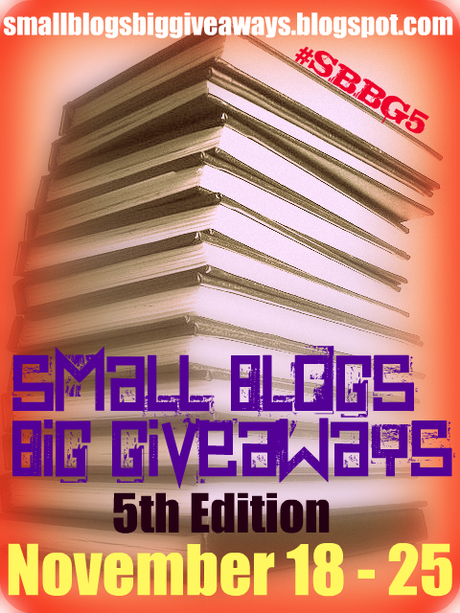 The Biggest International Bookish Giveaway Online
36 books split between 3 winners + 6 Gift Card Giveaways!
Follow the event on twitter
HOSTS, Feat. Authors & Other Giveaways
Organized by: Reading Romances
Hosts:

Can't Put It Down
Close Encounters with the Night Kind 
How Many Days In A Year 
Beck Valley Books
Romance Around the Corner        
I am a book addict…and proud of it
From a Book Lover
Cocktails and Books
Words on the shelf
Frugal Experiments 
RainbowsWithinReach 
Hobbies on a Budget
The Vincent Zandri Vox
Thank you to our featured authors:
Natasha Blackthorne | Jackie Chanel | AJ Jarrett | Lizzy Ford | Sarah Ballance | Lynn Michaels | Ryshia Kennie |  Gabrielle Bisset
Want to be the first to be contacted when the sign ups start? Leave your info here and you'll receive the information about the 5th edition: January 20 – 27.
READ THE FULL LIST OF PRIZES HERE

ENTER TO WIN!
Other Giveaways:
-  Ends Nov 18th: $25 amazon.com Gift Card
INT ; November 18 -20th:
ebook copy of For

Queen

and Country INT, Nov 20- Dec 21st:ebook copy of 
Jealous And Freakn' by Eve Langlais INT; Ends Nov 30th:
a $50 amazon.com Gift Card INT.
 - Nov 16- 30th:
Vampire Shift T-shirt and a book from the Kiera Hudson series of their choice (Vampire Shift, Vampire Wake, or Vampire Hunt) INT -  Nov 8 – 23rd & 18-20th  : Cash Giveaway -  Nov 27 – 30th: Untamed Highlander by Donna Grant (signed paperback) – US & Canada -  Nov 19 -30th: ebook copy of Destiny Redeemed / Nov 23- 27th : ebook copy of The Demon Side INT -  November: a copy of Hunting Lila by Sarah Alderson paperback  (UK) -  November: Multiple Giveaways -  Nov 8th – 29th: featuring 90+ prizes including a brand new Kindle courtesy of Noble Romance; Weekly Giveaways (ongoing) – subscribe to sarahballance.wordpress.com *by email* for a chance to win a $10 gift card to Noble Romance or a $5 gift card to Amazon (winner's choice, INT);  Nov 14 – 25th;  win a $5 Amazon gift card and ebook copies of UNFORGIVEN and HAWTHORNE (INT)
//