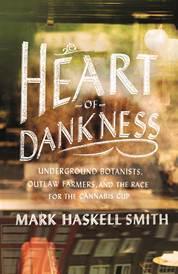 Buying a bit of marijuana in Amsterdam is no dramatic affair. Stroll into one of the city's 300 plus coffeeshops and make a choice from their ample and mind-blowing selection. But, what is lost in this exchange of goods is a matter of local government and international concern: How exactly did that marijuana get there?
It is this question that author Mark Haskell Smith challenged to get to the bottom of with his newly released book, Heart of Darkness: Underground Botanists, Outlaw Farmers and the Race for the Cannabis Cup. Exploring the roots of high-grade marijuana development, production, sale and political ramifications, Smith gives an unprecedented account of the inner-most circle of cannabis growers worldwide.
Central to the book is the Amsterdam Cannabis Cup event. Recognised the world over as the Super Bowl of the marijuana world, it is here that Smith encounters some of the most exotic strains of weed. Sampling these particular plants, he experiences a range of effects from relaxed, to happy, lucid and energetic. This high, along with the superior smell and taste of the buds make up the "darkness" of marijuana, and the element most connoisseurs and Cannabis Cup contestants seek.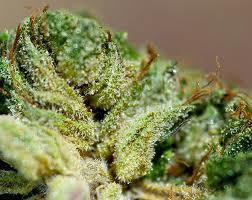 Inspired by the intricacies that go into producing such high-end plants, Smith gets up close and personal with the underground botanists who painstakingly produce it. But he doesn't just hit up Amsterdam. Indeed, he smokes through the San Fernando Valley, meets activists in Oakland, CA, joins outlaw farmers in the Sierra Nevada Mountains, and explores why the simple cannabis plant, used by millions of people the world over, is seeped in controversy.
"Witty, civilized and intelligent," Kirkus Reviews calls Heart of Darkness. While the book's fascinating insight into cannabis culture is a page-turning read, Smith's work is also a unique bit of travel writing. Having the rare opportunity to interview some of the most influential individuals in the marijuana world, Smith produces unmatched portraits of people and places the world over. In doing so, he reveals perhaps the most fascinating aspect of cannabis culture that connects people the world over - a shared appreciation of the product in its most perfected form.