This is our weekend edition of TheMarioBlog. Next update Monday, Oct. 31
TAKEAWAY: Only a few more days for you to take our survey and be entered to win a 45-minute Skype consultation with me. PLUS: After 879 posts, a look back at what I set out to do with TheMarioBlog.
Last chance to tell us what you think …
Thanks to those who have taken our survey so far. But we would like more of you to participate. Please consider taking a few minutes to help us with rethinking GarciaMedia.com. Your survey responses and emails will be essential as we consider what this site and blog is and what it can be. Remember that one person will be randomly selected to receive a complimentary 45-minute Skype consultation with me.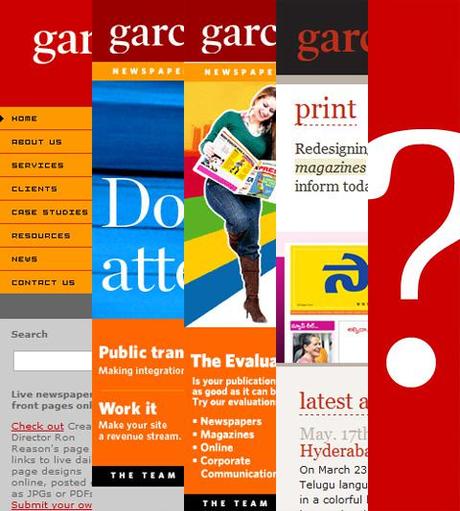 Ten years of GarciaMedia.com. Take our survey to help us conceive the next version.
879 posts on TheMarioBlog
One starts writing a blog without much direction or experience. However, I decided from the start that TheMarioBlog would do two things, if nothing else:
1. Present an overview of our industry and how it changes so fast. While the emphasis would be on design, we now know that any media discussion involves various disciplines and all platforms.  Our aim has been to approach our daily posts that way.
2. We would not use this forum to tear down the work of others.  We present our views, review new products and interview fellow media people who have something interesting to say.  But, ultimately, I see the blog as serving a didactic purpose—perhaps the "once a teacher, always a teacher" mentality.
In the process of writing a daily blog, I have come to feel comfortable with various features: the personal anecdote, the three-minute interview, the case study of one of our products (which are the ones we know intimately and can relate step by step).  I try to make it spontaneous, and not textbook-like.  It is my daily conversation with you.
Now we wish to enhance that conversation—with your assistance.
Today's pop ups

It is a good Friday for pop ups in the Bild app.  Frank sends us these interesting treatments for assorted stories of the day, including the Thailand floods that have paralyzed the country
And new on the Bild app: click on one photo (in this case a coach), and then with a new image appears, one image per second.

Below, Bild has fun with its pop up of a 3-wheer "Formula One" race in India.
If time allows this weekend….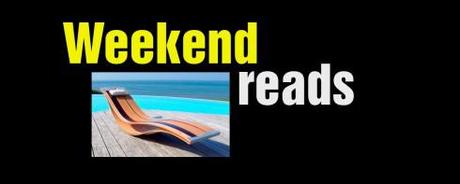 Illustration: http://www.trendir.com
David Carr: the news diet of a media omnivore
http://www.npr.org/2011/10/27/141658047/david-carr-the-news-diet-of-a-media-omnivore
Highlight: "We are entering a golden age of journalism. I do think there has been horrible frictional costs, but I think when we look back at what has happened, I look at my backpack that is sitting here, and it contains more journalistic firepower than the entire newsroom that I walked into 30 to 40 years ago. It's connected to the cloud, I can make digital recordings of everything that I do, I can check in real time if someone is telling me the truth, I have a still camera that takes video that I can upload quickly and seamlessly.
My take: David Carr says it best. I probably repeat the same every week: these are the best times to be a storyteller. Nothing to lament, lots to celebrate. If you are in this business because you like to tell stories, then we now have the most superb tools to do so.
The interactive postal stamp
http://bruketa-zinic.com/2011/09/15/interactive-postal-stamp/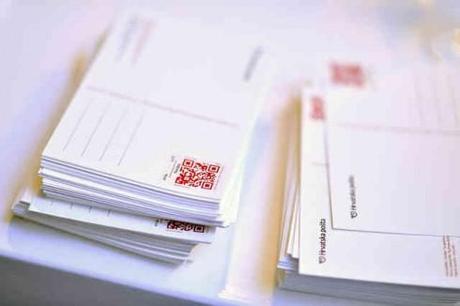 Courtesy: http://bruketa-zinic.com/2011/09/15/interactive-postal-stamp/
First paragraph: On the occasion of 20th anniversary of the issuance of postal stamps by Croatian Post, we created a postal stamp with a QR code, and the project was completed with the help of our digital agency Brlog. The project objective is turning a postal stamp into an interactive and informative tool, and not just proof of payment of shipping.
Nokia Kinetic Device offers a new twist on smartphone interaction (hands-on video)
http://thisismynext.com/2011/10/27/nokia-kinetic-device-nokia-world-2011-demo/
Courtesy: http://thisismynext.com/2011/10/27/nokia-kinetic-device-nokia-world-2011-demo/
First paragraph: Nokia's Future Technology booth here at Nokia World 2011 has one undisputed standout demo: the Kinetic Device. So called because of the way users are supposed to interact with it, the Kinetic Device is extremely flexible and responds to being bent and twisted to navigate its simple UI. It's built entirely out of plastic, which includes the bendy and attractive AMOLED display up front, and contains only the hardware required to power it and to sense user input. That means no phone functionality, no camera, no GPS, and no superfluous capacitive touchscreens. You'll be right in consequently supposing that it's not the most mature project Nokia has brewing in its labs, though the experience of actually using it was pleasing, reliable, and somewhat addictive.
Productivity Future Vision
http://www.microsoft.com/office/vision/
Reed Reibstein's take: I always love these visions of future technology! My favorite part was at the end, with the girl doing her homework and making something for the bake sale.