Since it's the Breast Cancer Awareness Month, I'm having Lori Brighton, one of the authors of ENTANGLED, here at the blog today to tell us more about this beautiful project to raise money for the 

Breast Cancer Research Foundation

: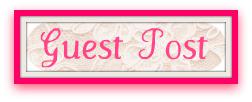 Hello Everyone!
I'm Lori Brighton, one of the eleven authors featured in Entangled, a paranormal anthology available in Ebook format. The most amazing thing about Entangled is that everything (from the cover, to the formatting, to the stories) was donated with 100% of the proceeds going to the Breast Cancer Research Foundation (BCRF).
When I was asked to contribute to the Entangled anthology, I jumped at the chance. It's nearly impossible to find a person who hasn't been affected by cancer. I've lost an aunt, grandfather and grandmother to the disease. I wanted to contribute a story in honor of those amazing people who have fought cancer, but also to those who have supported a loved one stricken with such a terrible illness.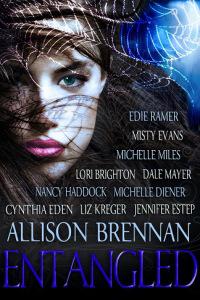 One of the most thrilling things about being part of Entangled was being in a book with author Michelle Diener. Just recently I had the pleasure of reading Michelle's debut historical, IN A TREACHEROUS COURT. The beautiful cover will draw you in, but the lyrical writing will keep you flipping the pages. Michelle makes history more than interesting, she makes it thrilling! In Entangled, Michelle takes a giant and successful leap outside of her usual genre, writing a contemporary paranormal titled, BREAKING OUT. This story is a pulse pounding suspenseful short story that shows what a truly versatile author she is.
You can hear from Michelle Diener tomorrow at http://backseatnightmares.com. Not only is she an amazing author, but she's also had her own rather adventurous life, living in multiple countries. Make sure to stop by and find out more about Michelle.

If you want to know more about my short story featured in Entangled, "A Night of Forever", (a paranormal historical romance) read the blurb below:
A NIGHT OF FOREVER by Lori Brighton (author of A Night of Secrets, To Seduce an Earl and The Ghost Hunter) Who is Aidan Callaghan? Mary Ellen James is intent on uncovering the truth about the mysterious man, but as she soon finds out, some things are best left buried in the past.
You can find out more on my website. I love to hear from readers, so make sure to stop by and say hello! A special thanks to all who have helped make this book a success!