Gas mileage is one of those areas that vehicle owners would do anything to improve. However, most people employ the wrong ways to enhance their fuel economy. There are plenty of effective solutions that can be adopted to make sure that a vehicle covers more miles for every gallon. And one of them is installation of good quality performance parts. Upgrading the power characteristics of a car or van can really augment the fuel economy.
Here are two of the most common performance parts used to enhance gas mileage:
Air Filter
Air filter is perhaps the best part to replace for hiking up the fuel performance of a vehicle. This is because filters usually tend to get clogged and dirty after a long period of usage, which restricts flow of air to the engine. Besides that, a polluted filter also wastes gas and decreases efficiency. As long as the engine can have access to clean air, it would run properly. Installing an air filter equipped with cotton gauze can provide great return on the investment, since the device would save enough gas to pay for itself within a year of usage. Also, the device will improve airflow, in addition to increasing economy, response and power. Such a filter can be easily bought from any reputed business dealing with performance parts installation in Red Deer.
Exhaust System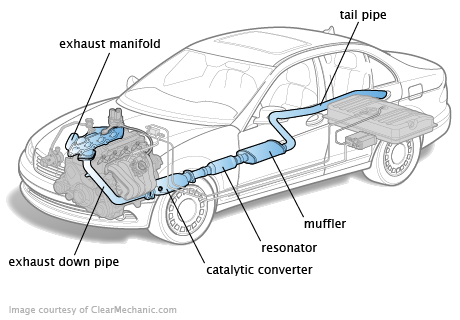 Stock exhaust systems of vehicles have tight bends and narrow pipes which can constrict gas flow coming from the engine. As a result, the exhaust backs up and chokes the engine, causing it to perform poorly. Replacing the stock system with one having straighter and wider piping can ensure quick exit of the exhausts without any kind of impedance. If hot-rodding is not done, the open-throated pipe would clear out emissions very efficiently and enhance performance, besides ensuring more miles for every gallon.
Even after installing the above mentioned performance parts in a vehicle, it is not right to rely entirely on them for reaping the benefits of fuel economy. They should be complemented with good driving practices to save gas. Rapid acceleration and speeding must be avoided as much as possible. Keeping the car or van in tune mechanically is vital too. Wheel balance is yet another important factor to consider for improving gas mileage. A properly aligned vehicle will not only use less fuel, but also produce less resistance and keep the tires in good condition for a long period of time.