When shopping for or researching appliances, you've probably noticed the bright blue Energy Star logo. If you have equated the logo with energy efficiency and the fact that purchasing such an appliance means you can save money on your electric bill and help conserve natural resources, that is exactly what it means in a nutshell.
But what exactly is Energy Star, and how do products earn that label? This post should answer your other questions about the Energy Star program. As an Energy Star partner, Goedeker's is an enthusiastic supporter of the program and we want to help others understand how it helps you make energy-smart purchases.
History and Purpose
Energy Star is a program developed by the Environmental Protection Agency (EPA). It is a voluntary program that helps consumers identify products that use less energy than other non-certified appliances.
In 1992, the program was begun, offering a label for computer equipment including monitors and printers. If you remember those giant CRT screens and PCs from the 90′s, many start-up screens featured the Energy Star logo.
In 1996, the program was expanded to include other household energy-using products, such as appliances and heating and cooling systems.
In addition to providing a voluntary label program for qualified products, the Energy Star program works with businesses, educators, and interested individuals to help educate the general public about how to save money and energy.
Energy Star campaigns such as the "Energy Star Day" and "Make A Change With Energy Star" programs provide resources for everyone, from bloggers to city workers to educators and kids.
Video commemorating the 20th anniversary of Energy Star. You can also read about Energy Star's successes in this 2007 report. 
Criteria for Energy Star Appliances
Under the current guidelines, an appliance such as a refrigerator must use 20% less energy than the current minimum standard. Dishwashers must exceed 41% savings. Televisions require a 30% savings to bear the Energy Star mark. Currently, only washers, dryers, refrigerators and dishwashers can be Energy Star certified – so don't go looking for an Energy Star rated oven or range!
To find out if a new product meets the requirements, the product is tested at an approved laboratory. The full list of specifications can be found on the Energy Star site here.
While the Energy Star logo helps you identify the appliances and products that offer the most energy savings, the Energy Guide is the most reliable and informative piece of information to use when choosing an appliance. The Energy Guide gives you a tested and validated energy usage estimate, and a simple line chart to help you see where the product falls in comparison with other similar products on the market.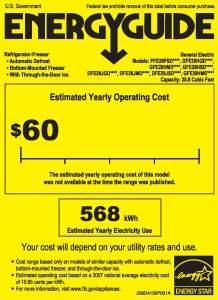 Other Types of Energy Star Certification
Energy Star certifies and rates much more than computer equipment, appliances and electronics. Even your new home can be Energy Star certified! The video below explains the benefits of looking for the Energy Star certification in a newly constructed home.
The Energy Star program has been a valuable educational and informative program that helps customers make good purchasing decisions and encourages manufacturers to implement the best energy efficient technologies in their products.
Here are several infographics produced by Energy Star that highlight the importance of making energy-conscious decisions about heating and cooling systems and lighting in your home. Click on them to see the full images.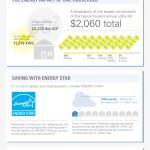 Lighting Made Easy by Energy Star
" data-orig-size="1000,3148" data-image-title="Heating_infographic" data-orig-file="http://i2.wp.com/www.goedekers.com/blog/wp-content/uploads/2014/01/Heating_infographic.jpg?resize=1000%2C3148" aperture="aperture" />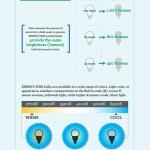 Lighting Made Easy by Energy Star
" data-orig-size="1000,4116" data-image-title="Lighting_Made_Easy_Infographic" data-orig-file="http://i2.wp.com/www.goedekers.com/blog/wp-content/uploads/2014/01/Lighting_Made_Easy_Infographic.jpg?resize=1000%2C4116" aperture="aperture" />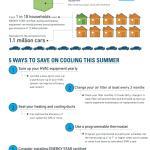 Cool Ways to Save by Energy Star
" data-orig-size="612,2018" data-image-title="Cool_Ways_to_Save_Infographic" data-orig-file="http://i2.wp.com/www.goedekers.com/blog/wp-content/uploads/2014/01/Cool_Ways_to_Save_Infographic.jpg?resize=612%2C2018" aperture="aperture" />
Want to know more about Energy Star? Ask your questions below!