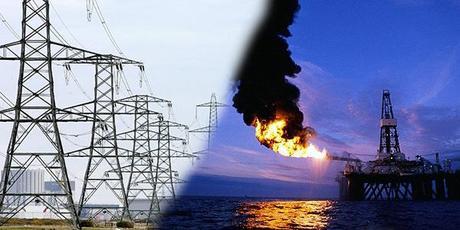 A wave of energy price hikes has prompted MPs to call the bosses of the six top UK energy firms to appear before them to explain what's happening.
Parliament's Energy and Climate Change Committee has summoned the executives to appear before them just over a week after one of the big six was fined £8.5 million for doorstep and telephone mis-selling.
Three of the big six – Npower, SSE and British Gas – have already put up their prices by between 8% and 10% and the other three are expected to follow suit in the near future with similar increases.
Wave
Committee chairman Sir Robert Smith says: "The committee has decided to call in the energy bosses in the context of the latest wave of price increases."
Sir Robert adds that the committee will be examining the 'reasons and justifications' behind the recent price rises, the difference in pricing policies between firms and 'how the transparency of energy company profits can be improved.'
Windfall tax
Former prime minister Sir John Major has called for a windfall tax on the profits made by the power companies, saying that 'rises of more than 10% are unacceptable' and action is needed.  The government could claw back the cost of extra winter fuel payments through a one-off tax, he claims.
Cold weather payments are triggered when the temperature falls to 0 degrees Celsius or below for seven consecutive days.
Price freeze
Meanwhile Labour leader Ed Milliband has pledged a price freeze on energy bills for 20 months if Labour get into power after the next election.   He labelled the increases as 'a con' and urging hard-pressed consumers to switch suppliers rather than pay the increases.
The energy companies have argued that the price rises were as a result of wholesale costs, increased costs in delivering energy to customers' homes and the effect of the government levy charged to companies to fund environmental measures.
'Heat or eat'
Fuel poverty campaigners have said the price rises will mean some worse off families will be left with a choice of 'heat or eat' this winter.
However, a spokesman for the Energy UK trade association said: "No-one should be afraid of putting the heating on this winter.  If customers are worried, they should contact their energy supplier and they should be able to help.  The energy industry is doing an increasing amount to help vulnerable customers and we will be looking at what more can be done to help people worried about their bills."
How do they work?

Fixed term deals are becomingly increasingly attractive, offering price security over a period of time.  The supplier commits to an agreed cost per unit of energy which avoids the notorious hikes caused by fluctuations in the wholesale price or seasonal shortages.
It doesn't mean you will pay a fixed amount because your bill will still depend on the amount of energy you use, but you will always be paying the same price per unit of energy used.
But you can still save money by sending in regular meter readings every month or quarter  so you pay for your actual usage rather than a projected usage calculated by your supplier which is often inaccurate.
How can I switch?
The longest fixed rates currently on offer are from npower and EDF.  They both offer deals which will lock down the price you pay until March 2017, but there are many other tariffs on offer which may be suitable for you.
To find out more about switching check out our switching utilities page
Share this article: