I love me some army candy. And what I'm about to share with you isn't your typical arm candy.
These, ladies and gentleman, have such an amazing meaning behind them. 
Taken from their website, Endorphin Warrior states:
"At Endorphin Warrior, our aim is to help you train, perform and live with greater strength of body and mind. We make products with positive and powerful messaging to wear while running, cycling, working out, sweating, racing - or all day long - to help you stay strong-minded and focused...and help you train harder, improve performance, overcome challenges, achieve your goals and live stronger."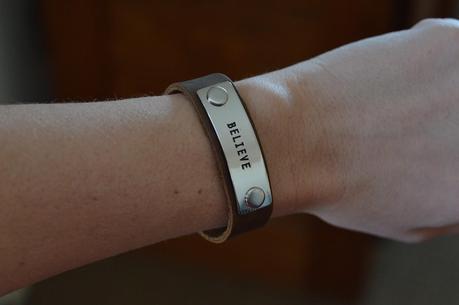 You can choose from a variety of different phrases, but naturally, I chose BELIEVE. I chose this because sometimes, I forget to just BELIEVE that God is in control and knows what he's doing. I forget to BELIEVE that there is a plan for everything and that I'm strong enough to make it through the toughest days.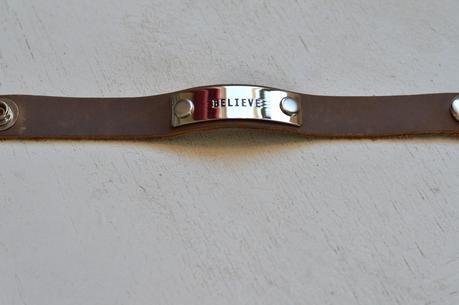 The bracelet is super comfortable and when paired with other bracelets, it's gives you the finishing touches to what I would consider a Bohemian look :) 
Whether you're training for a marathon, need a push to believe, or persevere, or conquer, these bracelets will be there to remind you every step of the way. 
Want to win one for yourself? Just head to their website and leave me a comment with which on you'd choose. A winner will be chosen Saturday morning using Random.org. Good luck! 
This bracelet was given to me as a gift to facilitate a review. No other compensation was provided. All opinions expressed are my own. 
"Just when the caterpillar thought the world was over, it became a butterfly." - Proverb