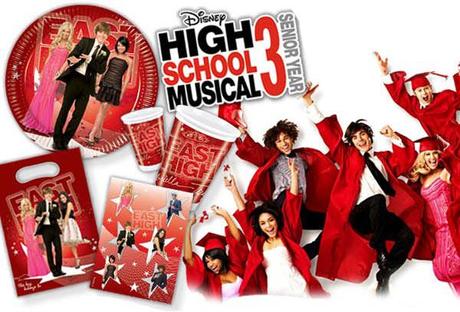 Woop Woop! Here comes summer everyone and we all know what that means don't we? Top priorities are the summer sales and things are no different here at Party Options! We are treating you all to a 10% discount off our entire range in our party supplies summer sale! As if you needed and excuse for a party, well now you certainly don't!  Why not treat you children to and end of term party to kick off the summer holidays? Celebrate all that hard work and start the holidays with a themed party.  Choose any of the children's themed ranges and get your discount by entering the code WELCOME10 at the checkout. It couldn't be simpler but you will have to be quick as this offer is only open until this Saturday! So what are you waiting for?
But hey that's not all! Don't forget to check out our clearance range for even bigger savings in our party supplies summer sale.  We are currently offering massive 50% discount on our High School Musical 3 range of products and if you are quick you will receive and additional 10% discount! This is your ideal opportunity to throw that end of term party at school. Kids love any excuse to run about after school and get rid of their energy, so why not treat them to an organised celebration at the end of this summer term?
Armed with a CD player, the use of the school hall one afternoon, teamed with refreshments served from our High School Musical cups, plates and napkins you have the makings of a great celebration to round off the school year.  Why not use the themed table covers as decorations around the room? At such low prices you can afford to order a few extra. You could even use one as a banner to advertise your event! But hurry, we can't hold these prices for very long and stock is going fast so make sure you start planning now and order your items from our party supplies summer sale today!