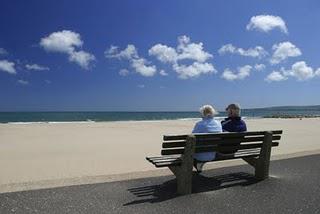 After 28 years and 4 months, it's time to call it a day and I'm retiring as a partner in Latimer Hinks. I've always been sceptical about those who withdraw from public life on the basis they want to spend more time with their families. Now I'm of that age where I suddenly understand what they mean.
A business partnership is often described as a marriage in which you are tied together in a common purpose, through good and bad times. If that description is accurate then it must mean that I have been going through some kind of divorce, albeit amicably. In my case, however, I have 7 spouses. Imagine that, especially in a country that frowns on polygamy!
My thanks to all my colleagues at Latimer Hinks who have been working hard to make the last few weeks as easy as they could and also for their best wishes and support over the years.

So am I really going to spend all my leisure time with my family? After all Outdoor Man has recently qualified for his free bus pass, so just think of all the exciting jaunts we could go on together. Check back here in early May to see what Judith does next.