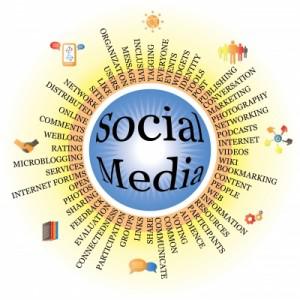 Credit
Your customers are the main reason why your business exists. Due to this, you have to keep an air of engagement within your business and with your customers as well. Huge businesses existing online unleash their growth potential by simply optimizing their engagement with their customers and reaching out to them. Statistically speaking, businesses which maintain a strong engagement and relationship with their customers tend to outperform their market competitors by 26% in gross margin and an astonishing 85% in sales growth.
Considering such statistics, it is necessary to find the right metrics for your business to optimize and maintain its customer engagement. It all starts by simply adopting effective customer acquisition strategies that will really grab the interest of your customers and motivate them to communicate with your business and their peers as well as keeping them engaged at the same time.
Among the most effective means of encouraging customer engagement and retention for your business is through social media networks. Seeing that it has been quickly expanding as the next big customer care frontier, it will be such a great opportunity for business owners to make use of social media networks in order to optimize engagement with their customers. In fact, those huge companies which are highly committed to providing stellar customer services just can't afford to overlook the social media strategy of customer engagement.
Customers nowadays tend to go online in posting their queries and comments rather than heading out to the actual company area or via a phonecall. With this, it would be a great miss if you've failed to establish your social media presence. By marking your grounds on the social media world, it will enable your customers to provide their testimonials and feedback in a more convenient and quick way. This in turn, will help your business to continually improve relationship and engagement with your customers.
If you are considering to optimize your business' engagement with your customers, then here are some important steps which you should stick with.
1. Listen to what your customers are saying
Listening and considering what your customers are saying about your business is the initial step towards maintaining an active engagement with them. You should be able to respond to their feedback, answer their questions, give solutions to their problems, and accept their complaints. This will give you data-driven insights that will really enable you to keep track of how well your business is doing and even develop marketing strategies based on these insights.
If you found yourself answering the same question for a lot of times already, it will then be necessary to provide them with knowledge base tools and solutions instead that will help their fix their own issues more efficiently.
2. Open up all possible means of engagement
Social media networks don't only involve a single network but rather a plethora of them. Opening up all possible social gateways will enable you to reach out to your customers by any means and not just in a single network. By finding where your customers are, you will be able to open up engagement with them and keep them all tuned up to your future updates and business events.
You can do this by establishing your online brand on multiple social networks especially the great ones – Facebook, Twitter, LinkedIn, Google+ and Pinterest. By establishing your brand on multiple networks, you are not only encouraging engagement but also exhibiting business flexibility as well.
3. Interact with other businesses
In the social media world, your business just can't survive without some reliable business partners. That is why, you have to open up interaction with other businesses rather than focusing only on your own. Share ideas with them and at the same time, find out more about their current social media customer engagement initiatives which could proved to be results-driven. The best thing about this method is that you don't only improve your brand's reputation, you also get to acquire several new prospects for your business as well.
What is the integral rule of customer engagement through social media?
No matter which engagement technique you implement for your business, you have to always consider that all the efforts exerted should be results-driven and prove to show a boost in your business performance. Despite the fact that communication is really an essential tool for engaging with your customers, you have to remember that you aren't just chatting for the sake of it. You have to keep your goals in mind and identify whether it could improve your business or not.
Needless to say, it is how you maintain your customer engagement with your business that will have a greatest impact with your brand and how your customers see it. Following the right steps will keep your business on track and will surely give a boost to your customer engagement and retention rate.
This article was written by Stephen Rendell, owner of leading invoice software company Paper Free Billing.