Ponder the path of your feet; then all your ways will be sure. (Proverbs 4:26 ESV)
Developing a crush on someone is not something that only unbelievers do.
I frequently receive emails requesting prayer and advice asking how to get over a crush. Some crushes are minor and insignificant while others are indeed crushing to the heart.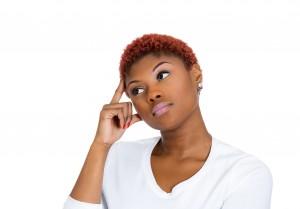 The pain can be unbearable and the answers on how to overcome seem so far away.
One could list hundreds of ways on how to get over a crush. But the remedy for Christian women in relationship with God differs from secular solutions.
There are hundreds of articles and YouTube videos giving advice on how to get the man you're crushing on. You'll find advice on how to make him notice you and how to get him to start chasing after you.
However, as daughters of God, our heavenly Father is very active in writing your love story.
The Lord can see through the shell of a man to know if he is the right one for you. If you desire marriage, God wants you to have a blessed one. So His perfect will and insight must be considered before we assign our affections to another.
Nevertheless, we like what we like. And although we wait on God, the new guy that joined your Bible study group has you smitten.
In my early twenties I was infatuated with a certain young man...for several years. So speaking from experience, I wish that I had not let my crush linger on for as long as it did.
When it was forced to end because he married another woman, I felt cheated. I know. I know. He did not belong to me. But sometimes the heart turns a deaf ear to reason.
I promised myself that I would never again invest my heart in love that is unsure. I established emotional and physical boundaries when I found myself attracted to someone and I kept that vow.
A crush can contribute to having a false sense of Christian hope. Instead of searching for spiritual understanding our hearts wonder aimlessly with fingers crossed and wishing with uncertainty.
Because God is unfailing, we can trust that He will bring the right person and a right relationship into our lives. God can see beyond what is impressive to you and lead you to the man He has kept just for you.
Blessed is the man who trusts in the Lord, whose trust is the Lord. (Jeremiah 17:7 ESV)
Having a crush on someone is a stumbling block that hinders many of God's desires for His people.
...a peaceful and grateful heart
...to fully trust Him for all things
...to be anxious for nothing
...to have a temperate spirit
...to be fully available to His plan
...to walk by faith and not live in fear
...to come to the knowledge of truth
...to have life more abundantly
Even though it was apparent that the man I was crushing on had no romantic interest in me, I held on. As much as it hurt to see him or hear his voice, I held on. I couldn't understand it but my heart did not want to let go.
Perhaps as much as having a crush hurt me, it was a crutch for my singleness.
Remember, for many years I was not a "healthy" single person. I was limping through life depending on the love of a man to keep me from falling.
See, I wanted to be married more than anything. Allowing my affection to grow for this man, gave me a sense of hope. But the hope was not from God.
There was a sense of comfort in daydreaming about him and merging him into my yearning for marriage. A false hope generated in my heart and it replaced true Christian hope.
After many days of disappointing encounters and tear filled nights, I reclaimed my heart. Overcoming did not come easy but I prayed for an increase in my faith. I then rested in Christian hope.
True Christian hope is based on God's promises. His promises are true and always manifest in their time.
Reclaim your hope in God today...hope for what He has in store for you.
Now the God of hope fill you with all joy and peace in believing, that ye may abound in hope, through the power of the Holy Ghost. (Romans 15:13 KJV)
Living Beyond Your Feelings: Controlling Emotions So They Don't Control You
Hosted By
Enjoying Where You Are on the Way to Where You Are Going: Learning How to Live a Joyful Spirit-Led Life
Lost and Found: Finding Hope in the Detours of Life by Sarah Jakes
Your in Christ,
Candra Evans
Abundantly You Inc welcomes guest bloggers to come, write, and share! If you would like to write for AU or invite Candra to speak at your event, submit your information on our contact page.
[email protected]
Mailing address: P.O. Box 128787
Cincinnati, Ohio 45212