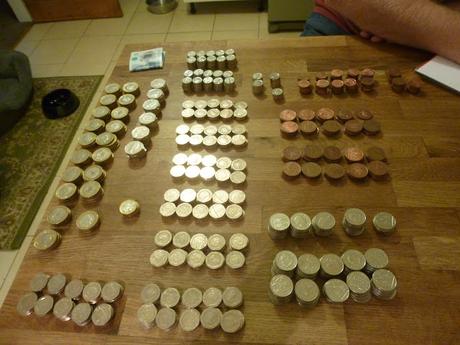 It's that time of the year ... when the Sealed Pot spews forth it's undigested coins and the occasional bit of paper.

Filmed for posterity.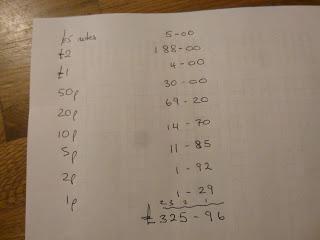 And then carefully counted.  
We had a grand total of £325.96, as you can see from Alan's workings out here.
Most definitely not for us the paying of a machine in the supermarket to count our hard fought for pennies and deduct ten percent for the privilege, although at this time of year you see loads of people doing just that.   I have heard that some banks have cash counting machines ... but unfortunately ours is not one of them so we did it  the old fashioned way  :-(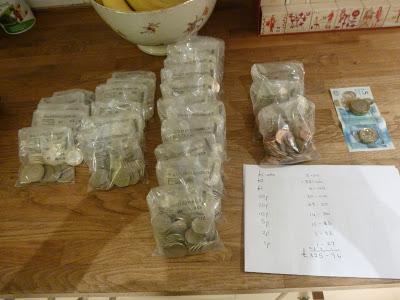 After counting the money, double checking it all and then bagging into the banks acceptable amounts for paying into our account ...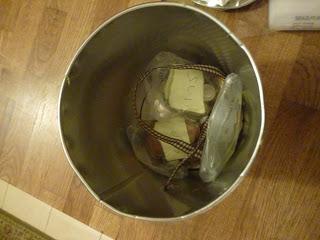 ... we decided to put the odds and sods back into the tin to see if we can add any extra to round things up before we visit the bank.  You never know a little bit more would be very handy in time for next years Challenge   :-)
Sue xx