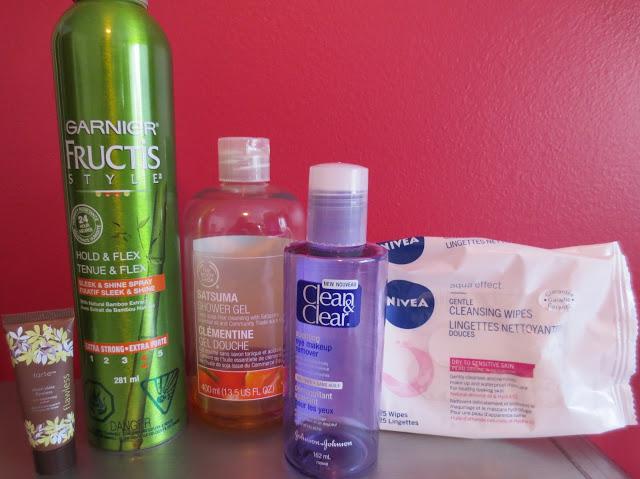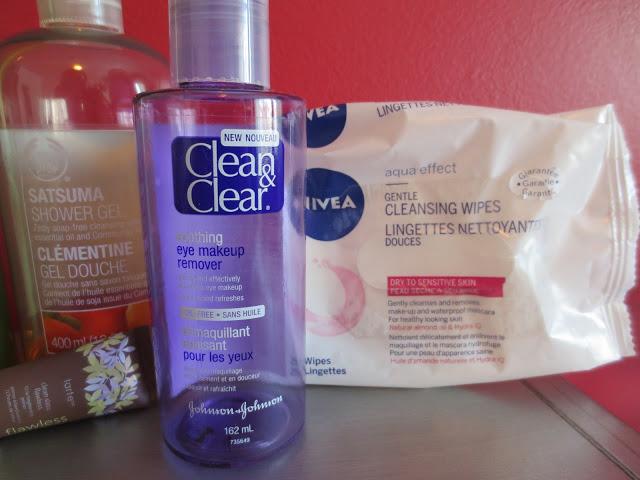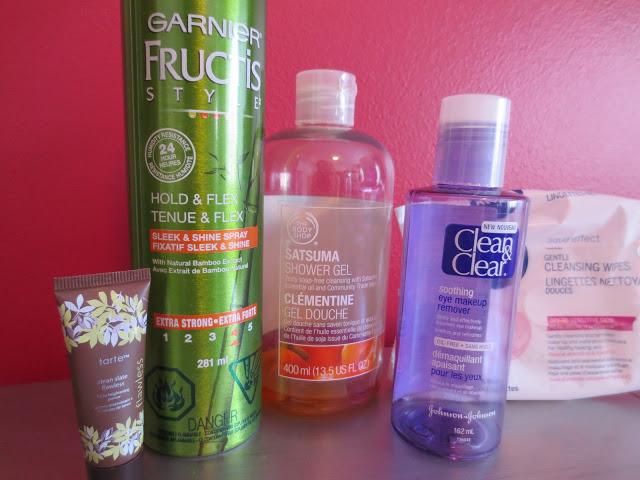 This is my very first "empties" post. I feel like it takes me a long time to use up a lot of products therefore it's definitely not something I could do monthly. I also don't really like saving empty containers BUT recently there was a few products that I seemed to finish all around the same time so I figured I would review them!
The Body Shop Satsuma Shower Gel
The smell of this product made me purchase this item. It smells amazing! If you have never tried a Body Shop product in Satsuma you definitely should! I really like this product, I found it cleansed my skin very well and helped it stay hydrated. I don't purchase a lot from the Body Shop but when I do I am always happy. I purchased the biggest bottle but there are smaller ones ranging from $4-$10.
Clean & Clear Soothing Eye Makeup Remover
I feel like I've had this product forever because I didn't use it everyday. I alternated between this product and various brands of makeup wipes. I was very happy with this product in that it got rid of all my eye makeup and did not burn my eyes. I believe this product was about $5 and can be purchased at any drugstore. The only reason I probably won't repurchase this product is because it is targeted just for eye makeup and not the whole face. If your looking for strictly and eye makeup remover I would recommend this one!
Nivea Gently Cleansing Wipes
As much as I love most Nivea products, I have to say I wasn't happy with these wipes. They retail for about $5 which is about half the price of most makeup wipes (which is why I bought them). It says it gently cleanses the skin and removes makeup and waterproof mascara. I did not find this to be the case and was always having to use an additional makeup remover after trying to use these wipes. Also, I found that the wipes were fairly dry. Very happy that I am done with these. 
Tarte Flawless Face Primer
I really like this face primer. I kept my makeup on all day and also provided moisture to my skin before applying foundation. I purchased this product in a trio with 2 other primers from Tarte and this is my favorite one. The trio retails for $12 and can be purchased at Sephora.
Garnier Fructis Sleek and Shine Hairspray 
This hairspray holds all day and all night! And unlike most hairsprays I've used, it smells amazing! I've already purchased another can of this. I believe this product is about $7 and can be purchased from any drugstore, Wal-Mart, Target etc.!
Have you tried any of these products? What are your thoughts?
Thanks for reading!