Hey Eric & Sookie Lovers!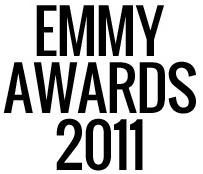 True Blood picked up 4 Emmy Award Nominations!
Unfortunately, they weren't nominated in the major categories at all.
Here are the categories True Blood was nominated in:
Outstanding Guest Actress in a Drama – Alfre Woodard
Outstanding Art Direction For A Single-Camera Series – "Beautifully Broken"
Outstanding Makeup For A Single-Camera Series (Non-Prosthetic) – "9 Crimes"
Outstanding Sound Editing For A Series – "Hitting the Ground"

Congratulations to True Blood on your Emmy nominations!
With the way season 4 is shaping up (namely Alexander's acting skills) we have a feeling we will see (hopefully) more nominations for True Blood next year.
The Emmys air Sunday, September 18, on FOX.
You can check out the rest of the nominations here!
Source: trueblood.net