---
---
City of Oxnard (CA) is accepting apps for EMERGENCY MEDICAL SERVICES COORDINATOR Until: Continuous recruitment. Salary $69,183.71 – $114,916.88 annually   For details about thousands of other fire departments looking to hire firefighters Join FireCareers.com today…  Fill out your PROFILE and get access to thousands of career firefighter recruitment's across the Country.  FREE 7 Day Pass
---
---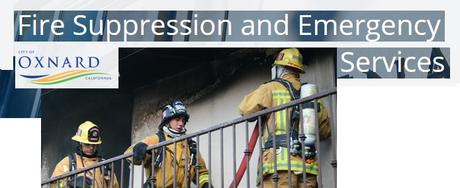 City of Oxnard (CA)
is accepting applications for:
EMERGENCY MEDICAL SERVICES COORDINATOR

---
---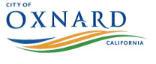 CITY OF OXNARD
invites applications for the position of:
Emergency Medical Services (EMS) Coordinator
SALARY: $69,183.71 – $114,916.88 Annually
CLOSING DATE: Continuous
DESCRIPTION:
**This position is open to all qualified candidates**
The City of Oxnard's Fire Department is seeking an Emergency Medical Services Coordinator with strong technical and customer service skills to be part of the team.  This position will be responsible for Emergency Medical Services coordination and activities.
Summary: Under direction, coordinates the administration of Pre-Hospital and Emergency Medical Care programs; researches and educates in support of the City's Emergency Medical Services including Basic Life Support Clinical coordination, Wellness/Fitness Initiative coordination, quality assurance and quality improvements programs, bio-terrorism/multi-casualty incident trainer; performs related duties as required.
The Emergency Medical Services Coordinator is the management level class responsible for the coordination and the administration of Pre-Hospital and Emergency Medical Care programs, research and education in support of the City's Emergency Medical Services.  This classification is distinguished from the classification of Fire Battalion Chief by the area of responsibility and authority for full EMS program activities.
ESSENTIAL FUNCTIONS:
Assists in the development, improvement and implementation of operational policies and procedures for EMS and other emergency programs; assists department staff in interpreting and ensuring compliance with EMS policies, procedures and protocols; handles related administrative issues; and develops criteria on which to evaluate personnel needs and operational effectiveness.
Monitors EMS program operations and personnel for compliance with legal requirements; determines training requirements for emergency programs; provides and coordinates training to all City employees on emergency planning activities; and reviews, monitors and revises training programs to ensure that personnel meet required standards.
Conducts special studies, analysis and investigations of emergency medical performance quality improvement and emergency medical dispatch issues; prepares administrative, budget and other reports; and gathers a variety of statistical data, prepares and submits required reports to appropriate agencies.
Reviews and assists in the resolution of emergency medical performance issues.
Participates as part of the management team in the development and implementation of short and long-term goals for the EMS and other programs; maintains other records for the Emergency Management Program.
Maintains written policy and procedure manuals for EMS and other programs.
Assists in the development and recommendation of a budget for EMS and other emergency management programs; reviews and recommends equipment purchases; and monitors program expenses.
Represents the City regarding emergency medical services and emergency management issues with local, state and federal agencies.
QUALIFICATIONS:
(The following are minimum qualifications necessary for entry into the classification)
Education and/or Experience:
Any combination of training, education, and experience equivalent to graduation from an accredited college or university with and Associate's Degree from an accredited institution in Nursing, Education, Fire Science, Emergency Medical Services, or related field. Requires a minimum of (3) years experience as a Paramedic, Emergency Room Nurse, Fire Department EMS Coordinator, Pre-Hospital Manager/Coordinator or Pre-Hospital Educator.
License/Certificate:
Possession of, or ability to obtain, a valid class C California driver's license.
Possession of a valid Emergency Medical Technician-Paramedic certification or higher.
Possession of a health field related Bachelor's Degree is highly desirable.
Highly Desirable:
Shall be qualified by education and experience in methods, materials and evaluation of instruction which shall be documented by at least forty hours in teaching methodology. The following are examples of courses that meet the required instruction in teaching methodology:
California State Fire Marshal Fire Instructor 1-A, 1-B and 1-C, or;
National Fire Academy "Fire Service Instructional Methodology" course or equivalent, or;
Training programs that meet the US DOT/National Highway Traffic Safety Administration 2002 Guidelines for Educating EMS Instructors such as the National Association of EMS Educators Course.
EMPLOYMENT INFORMATION:
 Supplemental Information:
The selected candidate must pass a thorough background investigation.
UNION MEMBERSHIP: Positions in this classification are represented by Oxnard Mid-Managers Association (OMMA).
APPLICATION PROCESS:
Submit NEOGOV/Government Jobs on-line application.
Complete and submit responses to the supplemental questions, if required.
Upload resume, cover letter or other requested documents.
Your application may be rejected as incomplete if you do not include the relevant information in the online application and include the information only on the resume.  Applications and/or Supplemental Questionnaires that state "see my resume" or "see my personnel file" are considered incomplete and will not be accepted.  Cover letters and/or optional resumes are not accepted in lieu of a completed application.
NOTE:
For most positions, the City of Oxnard relies on office automation (Microsoft Office) and web-based enabled tools, therefore candidates must be proficient and comfortable with computer use to perform functions associated with on-going work.
Regular and reliable attendance, effective communication skills, and development of effective working relationships are requirements of all positions.
City staff may be required to play an active role in the event of an emergency, which may include changes in responsibilities and working hours.
The list of qualified candidates that is established from this recruitment may be used to fill other full-time, part-time and temporary assignments as vacancies arise.
EMPLOYMENT INFORMATION
This position requires the candidate to serve a probationary period.
Pursuant to California Government Code Section 3100, all public Employees are required to serve as disaster service workers subject to such disaster service activities as may be assigned to them.
EQUAL OPPORTUNITY: The City of Oxnard is an Equal Opportunity Employer and welcomes applications from all qualified applicants.  We do not discriminate on the basis of race, color, religion, sex, national origin, age, marital status, medical condition, disability or sexual orientation.
REASONABLE ACCOMMODATION: The City of Oxnard makes reasonable accommodation for the disabled.  If you believe you require special arrangements to participate in the testing process, you must inform the Human Resources Department in writing no later than the filing date.  Applicants who request such accommodation must document their request with an explanation of the type and extent of accommodation required.
LEGAL REQUIREMENT: On the first day of employment, new employees must provide proof of citizenship or documentation of legal right to work in the United States in compliance with the Immigration Reform and Control Act of 1986, as amended.
NOTE: The provisions of this bulletin do not constitute an expressed or implied contract.  Any provision contained in this bulletin may be modified or revoked without notice.
NOTE: The provisions of this bulletin do not constitute an expressed or implied contract.  Any provision contained in this bulletin may be modified or revoked without notice.
APPLICATIONS MAY BE FILED ONLINE AT:
http://www.oxnard.org300 West Third St
Oxnard, CA 93030
(805) 385-7590


EMERGENCY MEDICAL SERVICES (EMS) COORDINATOR
WS

Emergency Medical Services (EMS) Coordinator Supplemental Questionnaire

* 1. Please describe in detail your experience working with the administration and management of an emergency medical service program for a government EMS agency. In your response, please include your role, responsibilities, title, date of employment and the name of the government EMS agency reference.

* 2. Please explain how your education and experience qualify you for this position, including any license(s), certificate(s) and/or registration(s) which you currently possess. Include license number, date issued, and expiration date for each of the licenses and/or certifications.

* Required Question




Back to Featured Articles on

About the author

Firecareers 58859 shares View profile
View Blog