Remember, months ago how I briefly spoke about being selected by Embracing Our Differences to showcase at Sarasota Bay, Florida? Well, here's a chance to see the piece in it's outdoor home if you like I, so far have not gotten a chance to see it up close. It comes in at around 2:27 mins.
From April 1-May 28, my billboard along with others will be showing at Island Park, Sarasota Bay, Florida, so please have a chance to see it up close if you haven't. Just from checking out the video, I'd love to make a trip there myself.
Last news I have on Embracing Our Differences is that along with the actual art piece being featured on the site, there is also a video statement I did with Jeremy Lisitza on my reasons for creating the piece, and what I hoped would be expressed from the piece. So click the image to see both the video and written statement on what I was going for in the piece.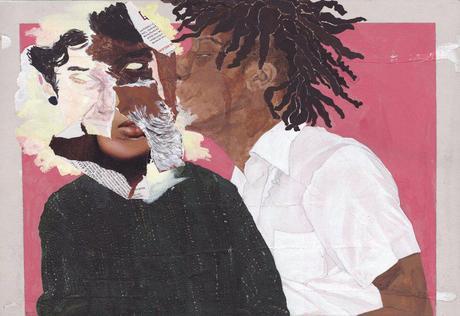 This might sound similar along the lines of a "Someone please think of the children!" kind of statement, but when I brainstormed a piece I really wanted whatever I created to be easily read by them especially. After having watched a video of what seemed to be a group of kids coming on a school trip to the Embracing Our Differences exhibition and being encouraged to interpret what they got from these pieces about equality, that motivated me so much more to create something that was much more simple and quick to understand and empathize with because so much of my pieces are layered and in my opinion, have many interpretation.
Here's one video I had watched before creating the piece that served as inspiration:
Happy Tuesday.