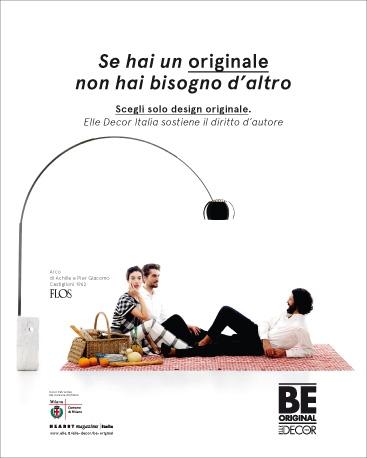 This month's edition of Elle Decor Italia has a wide section dedicated to the "Be Original" campaign, that wants to show and makes the readers conscious of the real values of an original design. 8 portraits of 8 design masterpieces have covered the magazine pages and I have decided to present one each week in my blog starting from now. To become aware and help other people to understand why copies are a big issue is a way to help many friends to defend their work, to appreciate that of people I admire but don't personally know and to defend the Italian tradition and heritage, especially now. Through Elle Decor, design is talking to the third but not least party of his life: the people. That means you and me. 
If you have an original piece, you don't need anything else. 
If you have been following my blog, you know I do prefer minimal spaces and the reason is quite simple: in it,  each, selected object can breath and express its history, becoming a companion that grows old with me. I like things that last and are rich in meanings. I like to share my life with special people and to things that special people have designed. In the image above it is Arco, by Achille e Pier Giacomo Catiglioni, Flos. It was born in 1962. If you have Arco in your living room you do not need anything else: it is not just a lamp but a beautiful poem in steel and marble.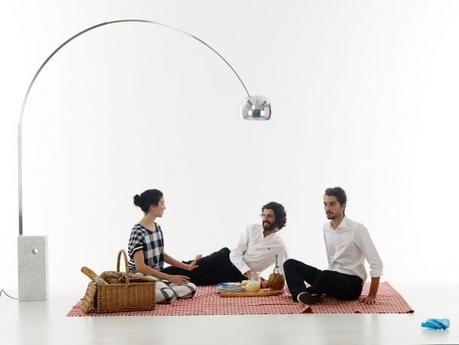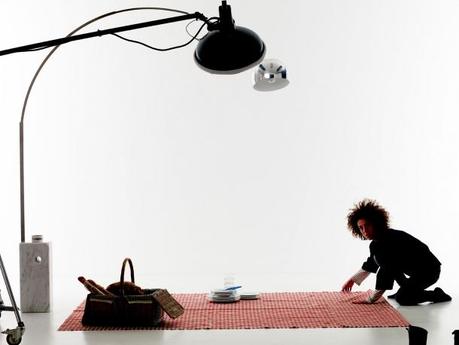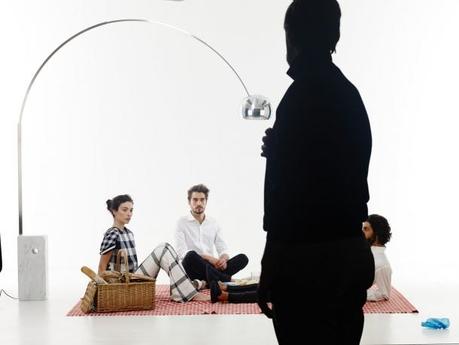 Styling Elisa Ossino Studio.
Via Elle Decor Italia.