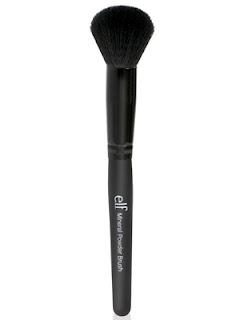 I'd define it as a lovely brush to apply blusher, it has a perfect shape. If you are familiar with Elf brushes, this is a little bit smaller than the Studio Blush Brush and has got a more 'anatomical' roundness that makes it easier to evenly apply powder products. 

I'd recommend it 100%, for once in my life I feel like doing it ;) 




If you need 'live' and comparative pictures, just let me know!