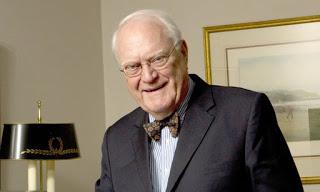 Gerald Bard Tjoflat
A fundamental of the American "justice system" is that no judge should hear a case in which he -- or a member of  his immediate family -- has a financial interest. That is particularly spelled out in the federal court system, but a
Legal Schnauzer
investigation shows
a U.S. appellate-court judge in the Deep South has been violating that principle for years, maybe decades
.
The judge in question is
Gerald Bard Tjoflat,
who serves on the U.S. Eleventh Circuit Court of Appeals in Atlanta (covering Alabama Georgia, and Florida), from his base in Jacksonville, Florida.
Tjoflat is the longest serving federal judge, still in active service, in the country. Richard Nixon nominated Tjoflat to a federal judgeship in 1970, and Gerald Ford elevated him to the appellate bench in 1975. Think about that; this guy has been hearing federal court cases pretty much since the Beatles broke up.
We've seen signs for several years that
Tjoflat might be one of the most crooked judges
in the country. He was on a three-judge panel that upheld abominably unlawful convictions in the political prosecution of former Alabama governor Don Siegelman. He was on a panel that upheld summary judgment for the University of Alabama Board of Trustees in my employment-discrimination/First Amendment case against UAB. How outrageous was that ruling? Black-letter law, including Eleventh-Circuit precedent, holds that summary judgment cannot be considered (much less granted) in a lawsuit until sufficient discovery has been conducted. In the UAB case, no discovery was conducted at all -- meaning there was no factual record in the case -- but the late (and monstrously corrupt) district judge William Acker granted summary judgment anyway. A Tjoflat-led panel upheld  the ruling, even though a case styled 
Snook v. Trust Company of Georgia, 859 F. 2d 865 (11th Cir., 1988)
holds there
can be no summary judgment without discovery; the Federal Rules of Civil Procedure, in slightly different language, says the same thing -- so the principle is firmly established across the country.
That Tjoflat would intentionally botch such a long-held and simple concept suggests he is a deeply compromised judge. Now, we know why, at least in part: He makes a habit of hearing cases where he has a financial conflict. And he has an astonishing record of siding with the party where his financial interests lie.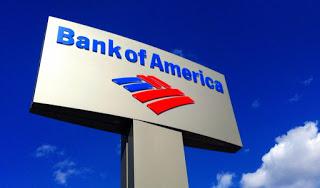 We are aware of at least two Alabama cases (both since December 2017) where Tjoflat did not let clear financial conflicts keep him from ruling. One of those was "The House Case," where our home of 25 years in Birmingham essentially was stolen from underneath us via a wrongful foreclosure. The other, also a wrongful-foreclosure case, involved a Daphne, AL, couple named Karun and Ursula Jackson. In both cases, a Tjoflat panel ruled against the plaintiffs/appellants -- siding with large banks -- and the record suggests he had a financial incentive to do so.
Let's first examine
Jackson v. Bank of America, NA, 898 F. 3d 1348 (11th Cir., 2018)
, which was the subject of a
Schnauzer
post in May of this year. Tjoflat authored the panel ruling that denied the Jacksons' appeal, ranting that their attorney -- Kenneth Lay of Birmingham -- had engaged in an abuse of the judicial process by producing "incomprehensible shotgun pleadings." From our May post:
Tjoflat used his opinion in Jackson v. Bank of America, NA, 898 F. 3d 1348 (11th Cir., 2018) to

label the pleadings of Birmingham attorney Kenneth James Lay as frivolous "garbage." Tjoflat further claimed Lay and his clients -- Karun and Ursula Jackson, of Daphne, AL -- "obstructed the due administration of justice."
In short, Tjoflat was so incensed about the Jacksons' pleadings that the merits of their appeal hardly got considered. Is that because the Jacksons (and Lay) really conducted their appeal so poorly? Or was Tjoflat protecting his financial stake in Bank of America (BOA)?
The public record is clear that Tjoflat holds stock (or perhaps other forms of securities) in BOA. And yet, he heard the
Jackson
case and issued a one-sided ruling in favor of the bank, largely ignoring issues the Jacksons raised on appeal.
Was this a rare oversight on Tjoflat's part? Nope. Our research indicates he has made a habit of hearing cases where the law holds he should be disqualified. One of those cases hits close to home.
(To be continued)