I've always loved cake eyeliners, there's something about using them that makes me feel like an old time movie star. No idea why as I've never seen anyone in a movie using a cake eyeliner but they just feel like the type of product that the glamorous women in old black and white movies would have used. For a few minutes I get to pretend that I'm a glamorous woman (which I am definitely not!)
For reasons unknown to me, cake eyeliners aren't that common so I always get excited when I find one. The latest one I've discovered is the Eles version which is brilliant because it comes with two different shades in the one compact.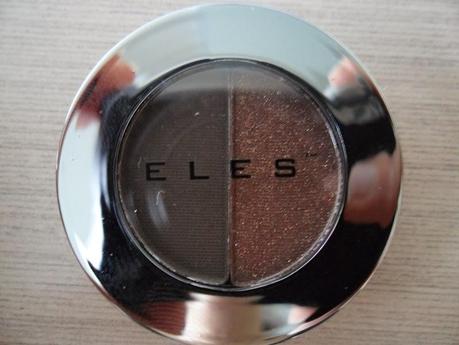 Eles have four different cake liners and I was lucky enough to receive one in Chocolate Spice for review. As you can see from the photos there is a matte shade and a shimmery shade with the idea being that you apply the matte shade first and then the shimmery shade over the top for extra oomph.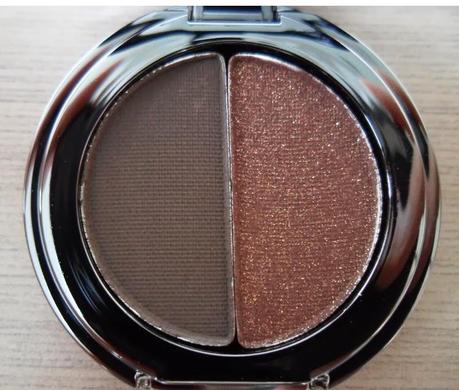 I really like the idea of having two shades in one pot. It seems a waste having just one shade, in all the years I've been using pot eyeliners I've never come close to finishing one, I barely put a dent in them, even when I use them every day.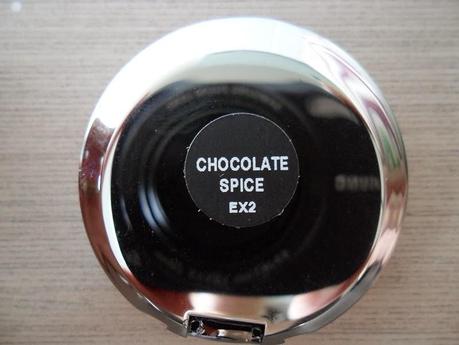 Contrary to how it looks, the glitter side isn't super glittery, it gives a soft sparkle and a deeper color to the matte side. Both colours can be worn alone. To use I wet an eyeliner brush with water or MAC Fix +, dip it into whichever color I'm going to use, an apply. If I need to pick up more product I don't re-wet the brush. It's as easy as that!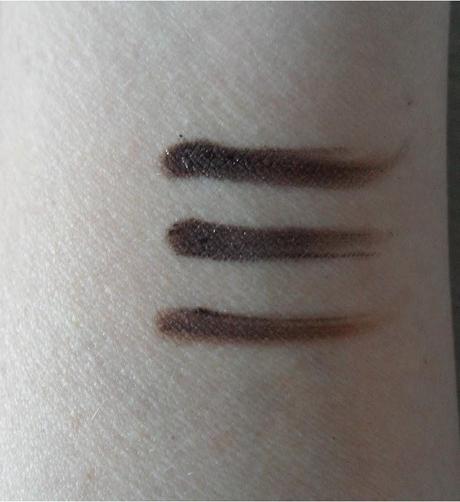 Swatches above and below from the top are matte with shimmer on top, shimmer, matte.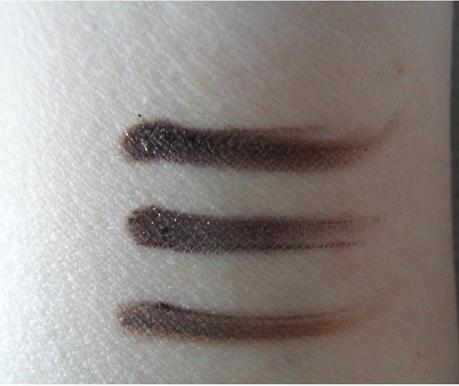 I've found this to be a very long lasting eyeliner, it lasts all day with no creasing or fading. I'm planning on purchasing Blue Moon next, the colours look beautiful.
Eles Dimensional Cake Liners are available from their website and cost $39.00 (AUD).  
Note- This product was provided for review.