JavaScript seems to be disabled in your browser. For the best experience on our site, be sure to turn on Javascript in your browser.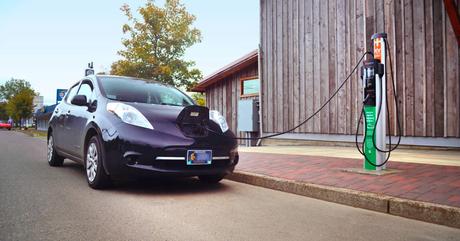 If you follow us regularly then you probably know how much importance we place on sustainability and walking lightly on the earth here at Softstar. Our employees are passionate about cultivating an eco-friendly workplace and we all pitch in towards this goal in many ways. To keep our workshop green, we have incorporated energy efficient heating, low-flow faucets, reusable hand towels, employee compost, and extensive workplace recycling of a variety of materials. We also reduce and reuse as much material scrap as possible and have an employee-led sustainability committee.
Learn more about Softstar's Sustainable Practices.
The newest addition to our eco-friendly initiatives came from one of our shoemaking elves who drives an electric car to work. He suggested that we look into installing an electric vehicle (EV) charging station. The small town of Philomath that we call home did not yet have one and we agreed it would be a great service for both our employees who drive electric cars, as well as for visitors and members of the community who are passing by and need a charge. With help from a grant from Pacific Power, we are excited to announce that we now have a shiny new EV charging station installed in front of our building!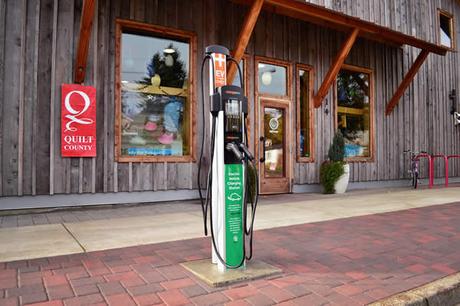 Our EV charger is Green-e® certified and draws 100% of its power from renewable wind and solar energy. This public station is a part of the ChargePoint network and offers convenient charging for our employees, our customers and our community. We hope that people visiting nearby cafes, restaurants and other Philomath businesses will be able to take advantage of the station as well. Electric vehicle charging is an exciting and rapidly changing industry, and we are happy to be involved in offering a new charging site.
EV charging is a logical step for our company as we are always looking for ways to step up our sustainability game. Over half of our employees bike, use alternative transportation, or carpool via our incentive programs when commuting to and from work. Our customers (like you!) are also very socially and environmentally conscious, and our goal is to keep the environment as a priority in everything we do.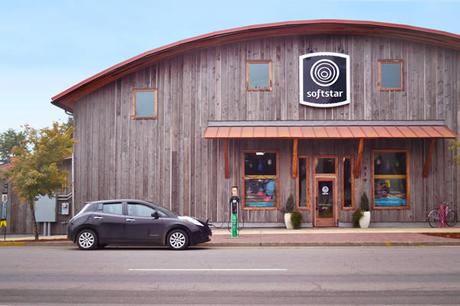 Do you drive an electric vehicle? What are some other ways you incorporate sustainability into your life? Comment below!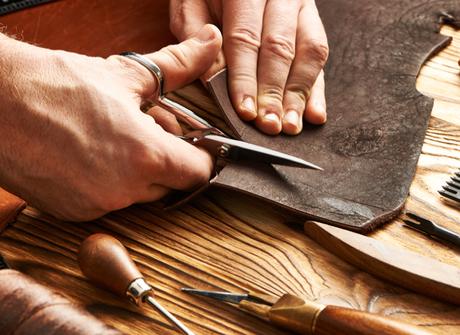 Learn more about the Elves, our company and the shoes we make for healthy feet!