Electric panel heaters can be ideal for small roomsor as a supplement to other forms of heating, they work by an electricalelement inside the unit heating the panels to emit heat, creating an almostimmediate source of heat to the room. I really like the electric panel heaters from Elnur on the discounted heating website, there is several sizes to choosefrom in both manual and timer options, are easy to install and are veryreasonably priced.
Elnur PH200T Timer Electric Panel Convector Heater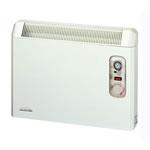 Gabarron Electric panel heaters are perfect forsmall rooms such as bedrooms, studies, conservatories and loft conversions.
All Gabarron panel heaters have an adjustablethermostat offering a wide temperature range, including a frost protectionsetting of 5°C.
For maximum safety there is a thermal cut-out onall models to prevent overheating, should the outlet grille be accidentallycovered.
Gabarron panel heaters look as good as theyperform. Stylish and slim, they occupy minimum wall space and are finished inan attractive white finish.
Gabarron panel heaters are wall mounted andconnected to the electrical supply via a fused connection switched outlet.
Controls : Timer
Output : 2000 Watts
Dimensions : H. 410mm x W. 785mm x D. 100mm mounted
Weight : 8.0Kg
Discounted Heating UK
Price Match and Quality Service
Over A Decade in Business