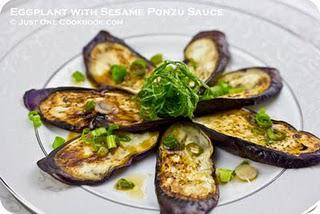 While I'm enjoying time with my family in Romania several of my favorite food bloggers (born outside US just like me) are sharing their culinary talents with you. Today, I'd like you to welcome Nami. She's a Japanese, now living in San Francisco area. She's the mother of two precious kids, age 5 and 3. On her blog, Just one cookbook, she shares mostly Japanese quick dinner meals, all so beautifully photographed. Every time I read her blog I fell like I'm on a culinary journey to Japan.
You can follow Nami on Facebook and on Twitter

Now, please say Hello to my friend Nami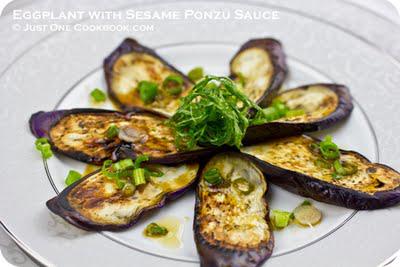 Hello everyone!  My name is Nami and I am the author of Just One Cookbook, where I share quick & easy Japanese home cooking meals.  I was delighted when Roxana had asked me to guest post for her while she's visiting her home in Romania.
Just like Roxana, I was also born outside of the US (in my case Japan) and left my family to come to the US.  Whenever we decided to visit "
home
", it's usually a little bit more than just a weekend trip since it's so far.  For me, it's wonderful traveling to Japan for meeting family, seeing old friends, and enjoying the food I grew up with.  However, it's not so easy for a blogger to disappear for weeks, especially when the blogger is popular like Roxana! 
I was so honored and happy to help her out, and I want to say a big thank you to Roxana for inviting me to share this post with you today. 
Since I'm not a great baker like Roxana, I prepared a Japanese appetizer dish for this guest post.  The main ingredient for the appetizer is eggplant.  The eggplant is first pan fried and then drizzled with ponzu (Japanese citrus soy sauce).  It's a great summer dish since you can serve it chilled.  Not only does it taste refreshing, the mix of the citrus soy and sesame oil is very unique.  It can be prepared before the guests come and chilled in the fridge, or you can cook quickly while you are chatting with the guests.  I hope this dish will brighten your meal. 
Thanks again for having me over Roxana!  I hope you will enjoy this recipe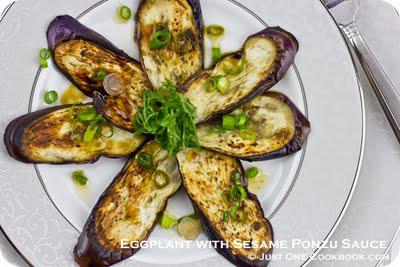 Eggplant with Sesame Ponzu Sauce
Difficulty: EasyCooking Time: <30 minutesMakes 2 servings
Ingredients:
2 green onions, finely chopped5 shiso leaves, chiffonaded (optional)
Seasonings
2 Tbsp. Ponzu1Tbsp. sesame oil¼  tsp. Konbucha (or a pinch of salt): This is not Kombucha, a fermented drink.   Konbucha/Kobucha (昆布茶) is made from Konbu seaweed.
1 Tbsp. sesame oil for pan frying1 Chinese long eggplant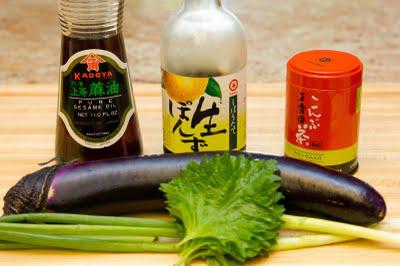 Directions:
1. Finely chop green onions and cut shiso leaves into chiffonade.
2. In a small bowl, combine all the ingredients for
Seasonings
and mix all together.  Keep in the fridge until you are ready to serve.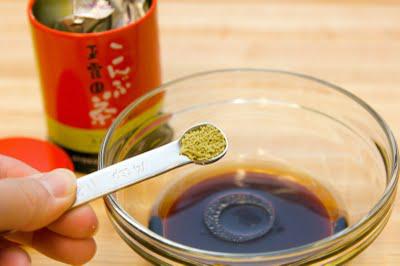 3. In a non-stick frying pan, heat sesame oil on medium high heat. 
4. While heating up, slice the eggplant into ¼ inch thickness.  Before eggplant starts to change color, immediately start cooking.  Brown both sides of eggplant.

5. When eggplant is done cooking, place it on the serving dish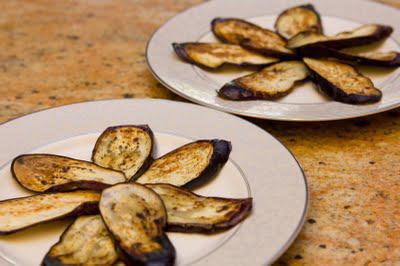 6. Sprinkle green onions.  If you like it eat it cold, keep the plates in the fridge until you are ready to serve.