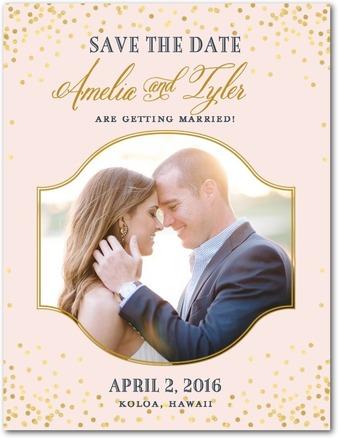 Looking for a feminine Save the Date or wedding invitation
that your groom would approve of?
Here is a beautiful pink wedding set featuring my Belluccia Calligraphy Font
designed by East Six Designs for Wedding Paper Divas.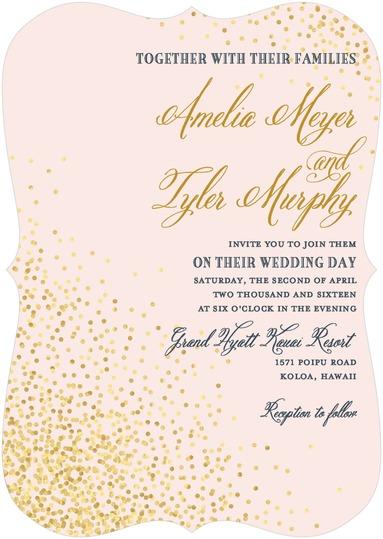 With a breathtaking location like Hawaii, the invitation needs to truly set
the stage for the guests.  My Belluccia Calligraphy Font is boldly featured in gold which
matches the gold sparkles on the edges.  Almost magical, like the location.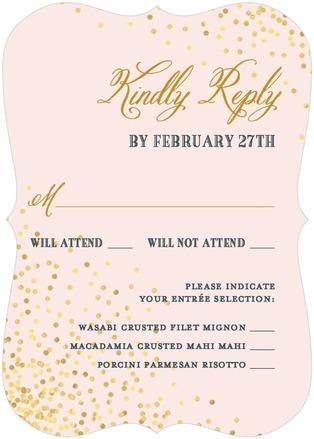 Here my font is used on the elegant response cards.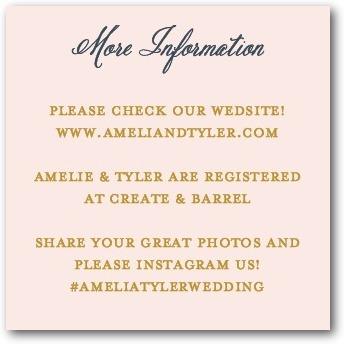 What a cute idea to have a "wedsite" instead of a website to share
additional information with the wedding guests!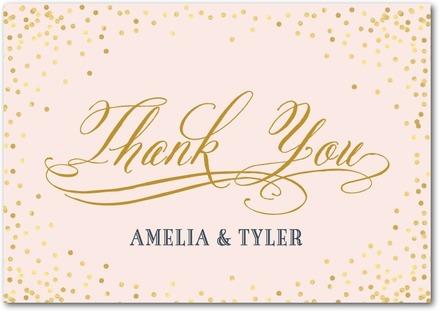 With the added Belluccia Flourish, the thank you cards are soft and romantic.
This set is shown in chenille, but is also available in plum swirl and suede.
 Check out Wedding Paper Divas to see the other options.
Have a timeless Tuesday !
Debi
As always you can check out any of my fonts by clicking on the graphics below.
Cantoni was selected as one of MyFonts Most Popular Fonts of 2013!
Thanks to all of you, she's still on the Best Seller's list as well!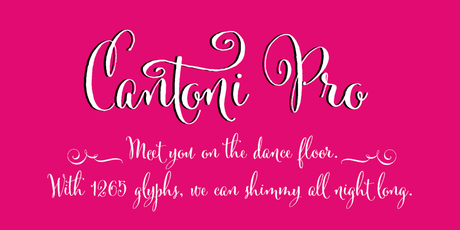 Dom Loves Mary made it to #4 on Hot New Fonts, was on the Best Sellers list and a Rising Stars winner  in November 2012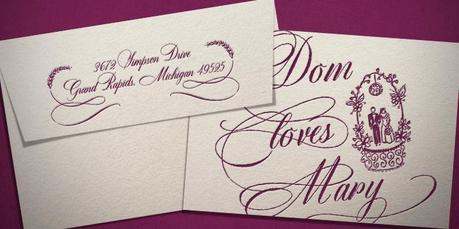 Belluccia was one of MyFonts Most Popular Fonts for 2011.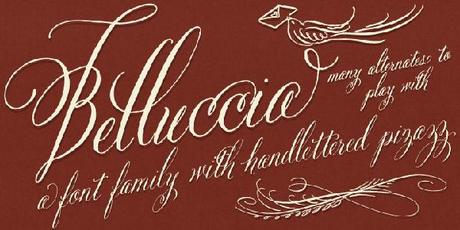 And the new Belluccia Bold released in January 2014 was a Hot New Fonts lister!